Often, PC users need to introduce time limits for their Internet connection. Most often this is due to the desire to reduce the time spent by children on the World Wide Web. Therefore, it is so important to know how to set such a restriction.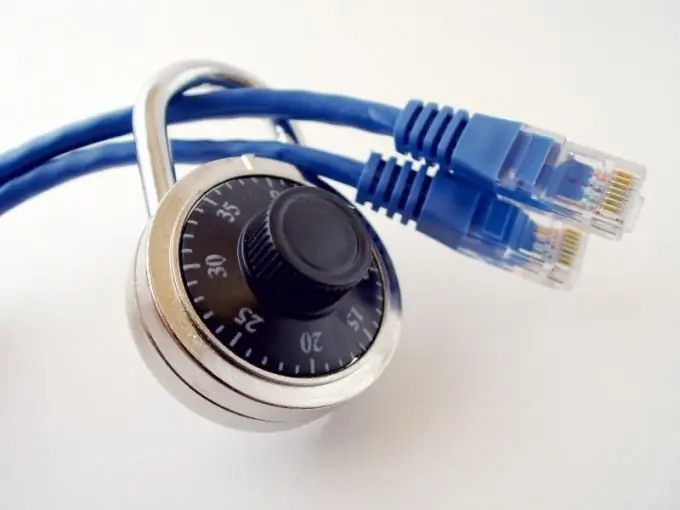 Instructions
Step 1
Schedule your child's online use and give them a separate Windows logon account. Then download, install and launch the Kaspersky PURE application. Click on the Parental Controls button. The program will ask you to enter a password, if you have already created it before, enter characters in the special field and click OK. If there is no password, click the corresponding button to set the parental control password. Open the Password Protection window in the Password Scope group. Check the box "Program settings". In the "New password" field, enter your code, in the "Confirm password" field, confirm the correctness of its input. Click OK. If you do not want to set a password, click the "Close" button.
Step 2
Check the activation of parental controls in the "Users" tab. In the list of accounts, click on the child's account and on the "Configure" icon above the list of all accounts. In the Settings - User Parental Controls window, in the Internet group, select Usage. In the same place, select the "Enable" option. In the "Restrictions" group, check the corresponding box to set the network usage limit on the desired days of the week in the table that appears. Configure access. Disable the daily operating time limitation.
Step 3
To limit the time on the Internet during the day when the "Enable" option is enabled, check the "Limit daily work time" box, specify the total daily work duration in hours and minutes. Disable the limitation of use within a week. Click OK. To combine the previous two limitation methods, select the options "Enable", "Limit use on specified days of the week" and "Limit daily operating time" and configure the settings according to the above settings. Click OK. Enter the requested password and click the OK button again.