Counter-Strike is the undisputed leader among online shooters. Thanks to the huge number of different mods, each player can choose a server to their liking.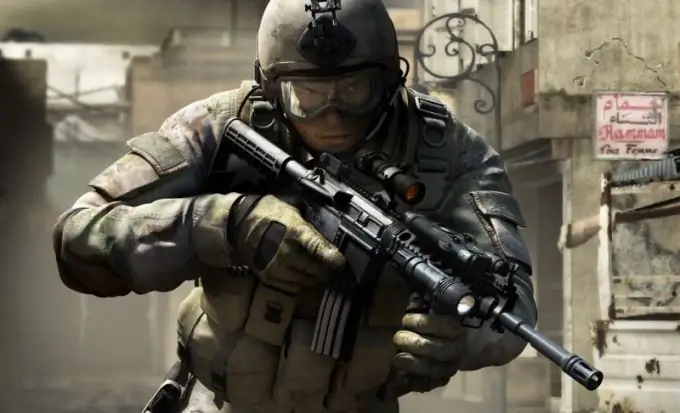 Instructions
Step 1
The most basic mod of the game is Deathmatch. In this case, at the beginning of the round, the player chooses his primary and secondary weapons. The account is kept for the maximum number of kills. The player has the right to choose a new weapon only if he was killed and he was revived again. This mode is suitable for training with any one type of weapon or just to kill time.
Step 2
For players who want to raise the level of possession of several weapons at once and show the high class of the game, regardless of what they have in their hands, the Gungame mode is suitable. In this case, the weakest weapon, the Glock, is given to the start. As the kills accumulate, the player has in turn all types of pistols, shotguns, SMGs, rifles, and so on. The final stage is the knife - it is necessary to kill one or more players, after which the player is declared the winner. There are two types of this mod - in the first version, the points are counted for each player separately, in the second, the points of the whole team are summed up.
Step 3
If you love RPG, CS-WCS server is at your service. On these servers, the player has the opportunity to choose one of several races, each of which has its own skills, for example, increased grenade damage, teleportation, transparency of the player's model, etc. The points awarded for kills and victories go into the "Experience" indicator, on the basis of which you can choose a new race or upgrade the existing one. Initially, there were only eight races, but now there are WCS servers on which the total number of races reaches several hundred.
Step 4
If you are tired of pointless shooting and you are interested in something new, you can choose surf, jailbreak, deathrun, hide'n'seek and many other servers, which differ in that you do not need to kill someone on them or you can't at all. … For example, on surf servers, players slide along special ramps, and in the case of deathrun, an intricate maze is built in front of them.