Domolink network allows not only to connect high-speed Internet in six regions of the central part of Russia. External IP addresses create a kind of local network that makes it possible to exchange music, videos and other files.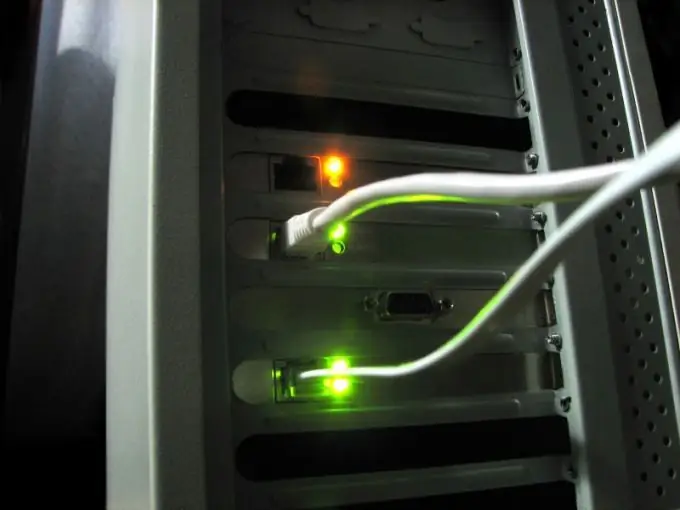 Instructions
Step 1
If you want to connect to the Domolink local network, first of all, set up the Domolink Internet connection in your region. As soon as the Center's specialists advise you, set up the equipment and connect to the Internet.
Step 2
Then download the dedicated DC client program. This program indicates which folders on your computer need to be shared, and connects to an available server - a hub that searches for files and sources for downloading them. Through the hub found, you will see other computers from which you can download the films and music you need. To do this, you need to make a preliminary configuration of the DC client.
Step 3
Run the DC-client program, or rather its adapted Russian version FlylinkDC ++. In the window that opens, enter your invented nickname, as well as your location, indicating in square brackets in front of the nickname. This will speed up file downloads and minimize possible name matches among other users.
Step 4
Select an item from the Download menu. Specify a folder where you will save all downloaded files, and a folder for temporary files that have not been downloaded until the end to continue downloading the file after an interruption.
Step 5
Share, that is, make available some of the information from your computer - at least 12 gigabytes, for which click on the "Shares" section and specify the folders for sharing. This will start indexing the folders so that other users can find them instantly.
Step 6
Upon completion of indexing, the program will automatically connect you to an available hub. On the left side of the program, you will see a list of connected users.
Step 7
Click on the nickname of any of the users with the right mouse button and select "List of files".
Step 8
In the list of available resources that opens, select the files that interest you and start downloading.