Creation and subsequent work in a local network greatly simplifies the process of exchanging information between laptops and computers. The presence of shared resources allows you to remotely view and modify files located on other computers.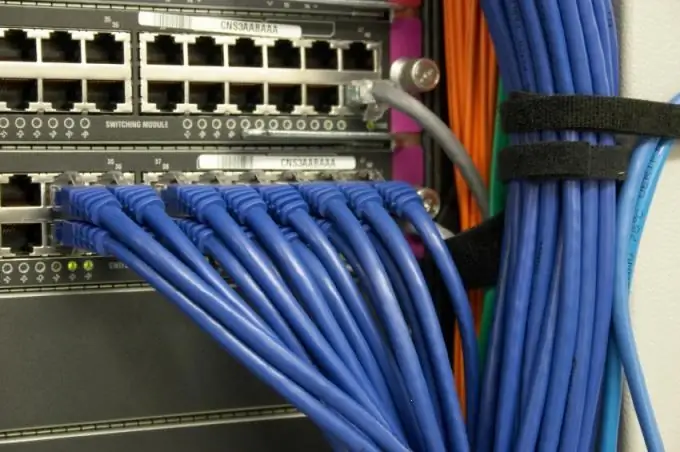 It is necessary
Wifi router
network cable
Instructions
Step 1
To create your own home wired LAN, you need a network hub. If you decide to create a wireless network, then purchase a Wi-Fi router.
Step 2
Consider a more complex option: creating a wireless home LAN. Install the Wi-Fi router close to an AC outlet. Turn it on.
Step 3
Connect a laptop or computer to the device. Connect one end of the cable to the network card of your computer and the other to the LAN port of the router. Open any browser. Better to use programs compatible with Internet Explorer, such as Firefox.
Step 4
Fill in the address bar of your browser with the following inscription: http:// "IP address of the router" without quotes. You can find out the address by reading the user manual for this equipment.
Step 5
Open your wireless settings. In the English version, this item will be called Wireless Setup or Wireless Settings. Fill in the important fields in sequence. Set the name (SSID) of your future wireless LAN and the password (PASSWORD) to connect to it.
Step 6
Choose from the following options the types of data and radio encryption, for example: WPA-PSK and 802.11b. These parameters can be different. It all depends on the characteristics of the laptops.
Step 7
Save the settings. Reboot your router by turning off the power for a few seconds.
Step 8
Turn on the laptop and wait until the operating system is fully loaded. Activate the search for wireless networks. Select the access point you just created and click the Connect button. Enter the password to gain access.
Step 9
Repeat the previous step for all other laptops. To remotely access one laptop to another, press Win + R and enter \ 100.100.100.2, where the numbers represent the IP address of the second laptop.