The vast majority of laptop owners would love to switch to wireless internet. But few people know how to easily and quickly set up their own wireless access point.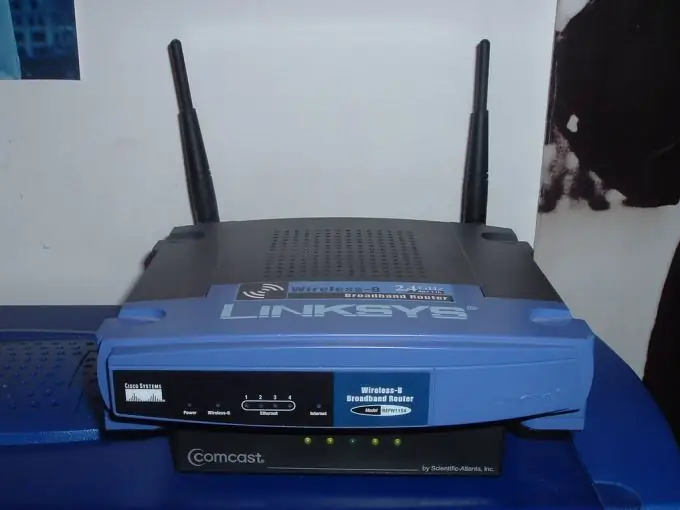 It is necessary
Wi-Fi router
Instructions
Step 1
To create a wireless network, you need a Wi-Fi router. The choice of this device falls on your shoulders, tk. only you can decide what parameters it should have. It is important to consider the maximum signal transmission distance, the types of security and radio transmissions supported by the router, and its ability to connect to the provider's cable.
Step 2
Purchase a Wi-Fi router and install it in your apartment. Connect power to it. Plug the Internet cable into the WAN (Internet) port of the router. Use a network cable to connect the device to your laptop via the LAN port.
Step 3
Open the main menu of the router's Wi-Fi settings. To do this, enter the device's IP into the address bar of the browser. Open the Internet Setup menu. Set up your internet connection. To do this, specify the type of data transmission channel, server address, login and password for authorization with the provider. Don't forget to enable the DHCP automatic IP addressing service.
Step 4
Go to Wireless Setup Settings. Create a name (SSID) for your network and a password to connect to it. Pay attention to the meaning of the following parameters: radio signal type and data encryption option. Choose from the options provided those that your laptop's wireless adapter works with.
Step 5
Save your settings. Power off the Wi-Fi router for a few seconds. Turn it back on.
Step 6
Disconnect the cable that you used to connect the laptop to the router. Activate the search for wireless networks. Connect to the hotspot you recently created. Make sure you have internet access. Now the main thing is not to reset the router settings and follow the changes in the connection settings with your provider.