Some of us go to the Internet only for excursions, while others have their permanent representation there in one form or another. This can be a page on a social network, your own blog or website, etc. If you do not yet have your own Internet address in any form, the need for it will surely appear sooner or later.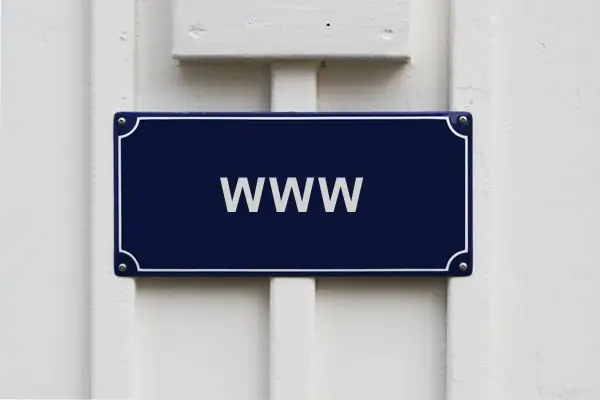 Instructions
Step 1
The first step is to determine what kind of Internet address you need. Depending on the goals of the event and your capabilities, this can be a full-scale web resource or just a personal page. The site can represent your organization on the network (these are usually called "corporate"), or you personally (these are called "personal"). A full-fledged website representing both an individual and an organization must have its own unique registered domain and be hosted on the server of the hosting company. As opposed to a full-blown website, the smallest internet address for you might be a social network page.
Step 2
Having decided on the scale of your online presence, you can start taking action. If your own blog is enough for you, then pay attention, for example, to the blogging systems livejournal.com, blogspot.com, blog.ru, etc. You need to go to any of these web resources and create an account there. For example, on livejournal.com, a link with such an inscription is in the main menu - by clicking it, you will be taken to a page with a form to fill out, and then follow the instructions that appear. Upon completion of the registration procedure, you will have an Internet address that you can give to anyone you see fit. You will be able to post your own texts there, and people will be able to communicate with you directly on the pages of this blog.
Step 3
If you need a full-scale representation on the network, then for this you will need to create your own Internet resource. A well-programmed website with a registered domain name, high-quality design, and content appropriate to your business will require the involvement of professionals. On the net you can find a lot of companies and individuals who will undertake the "construction" of a site with the delivery of "turnkey". As a result, you will receive the most complete Internet address possible.