To access the Internet synchronously from several computers or laptops, it is recommended to use a router (router). For such a network to work successfully, it must be configured correctly.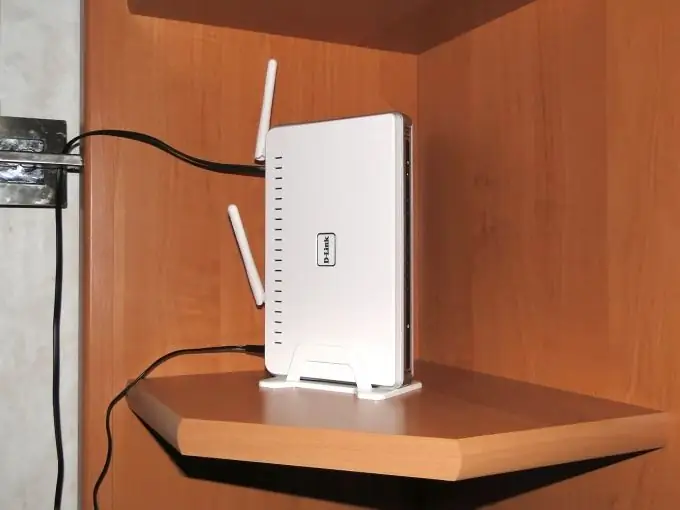 Necessary
Wi-Fi router, network cables
Instructions
Step 1
Take your router seriously. The fact is that not all wireless adapters can work in conjunction with any type of wireless network. Examine your laptop options and purchase the correct router.
Step 2
Connect all computers that need to provide Internet access into a local network. To do this, connect them to the Ethernet (LAN) channels of the router using network cables. If the number of computers exceeds the above ports, purchase a network hub to connect multiple PCs to one LAN port.
Step 3
Connect the Internet access cable to the Internet (WAN) channel of the router. Connect the power supply of the equipment to the mains. Turn on the device.
Step 4
Select any computer connected to the router and launch a browser on it. Write down the IP address of the router in its address bar, which can be found in the user manual.
Step 5
The main menu of equipment settings will be displayed on the monitor screen. Go to the Internet Setup Wizard menu. Enter the settings to ensure communication with the provider's server and successful authorization of your account. Save your changes.
Step 6
Open the Wireless Setup Wizard menu. Specify the name (SSID) of the future wireless network. Enter the password to access it. Select the types of data encryption and radio signal suitable for your laptops from the options provided. Save the settings.
Step 7
Reboot your router. If this cannot be done by software, disconnect it from the mains. Turn on the equipment and make sure you have Internet access.
Step 8
Open the list of available networks on laptops. Select the hotspot you created and connect to it. Now all desktop computers and laptops can access the Internet at the same time.