Some people prefer to use Wi-Fi adapters instead of routers to create their own wireless network. This saves money, because adapters are much cheaper than Wi-Fi routers and similar devices.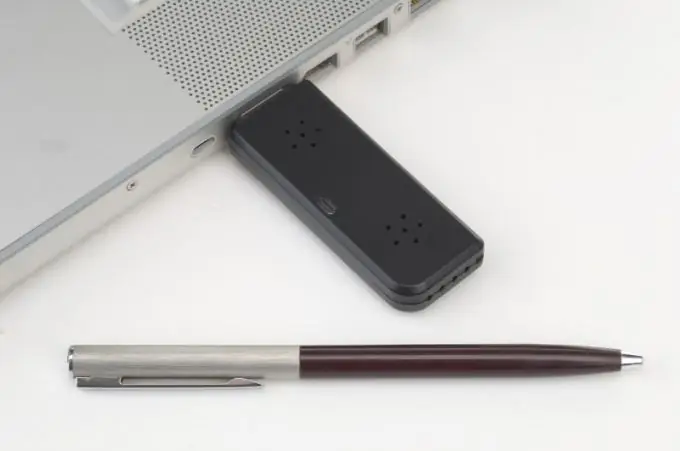 Necessary
Wi-Fi adapter
Instructions
Step 1
Select and purchase a Wi-Fi adapter. Be sure to check in advance the possibility of creating an access point using this equipment. Typically, this information is found in the instructions for the equipment. Sometimes certain conclusions can be drawn after examining the images on the packaging. Pay attention to the type of Wi-Fi adapter that suits you. These devices can be connected to USB ports or PCI slots. The first type is more convenient because such Wi-Fi adapters can be placed far enough from the computer.
Step 2
Connect the purchased hardware to your computer and install the software. This is required to successfully configure the adapter in access point mode. Most of these utilities have a similar tuning algorithm.
Step 3
Open the installed program after restarting your computer. Select the operating mode of the device "Access Point" or Soft + AP Mode. Find the Internet floor and indicate the connection through which this computer gains access to the World Wide Web. This will allow devices connected to the wireless network to communicate with the Internet.
Step 4
Configure your network connection settings. If the installed program is designed to protect the network with a password, then enter it. Don't use simple combinations to prevent unwanted users from connecting.
Step 5
If the network is protected by determining the MAC address of the device, then open the MAC Table or Association Table menu. Enter the MAC addresses of your mobile computers and set them to Enable. Turn on your laptop, open the Start menu and go to Run.
Step 6
Enter the cmd command and in the menu that opens, type ipconfig / all. Find the "Physical Address" field located in the submenu of the required network adapter. Enter this value into the table specified in the previous step. Save the parameters of the Wi-Fi adapter.