The procedure for opening access to the server implies providing access to the selected network folder, or sharing the folder. The task is solved by standard Windows OS tools and does not require the involvement of additional software. In this case, we are considering Windows Server 2003.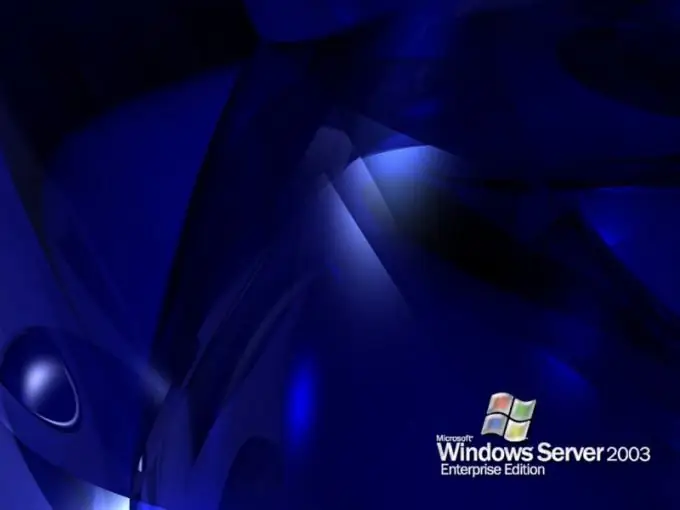 Instructions
Step 1
Call the main system menu by clicking the "Start" button, and go to the item "All programs. Expand the Accessories link and launch the Windows Explorer application. Find the folder to which you want to grant access, and open its context menu by clicking the right mouse button. Specify the "Properties" item and apply the check box in the "Share this folder" line of the dialog box that opens.
Step 2
Type the desired name of the created network resource in the "Share" line and apply the checkbox in the "Maximum possible" line of the "Limit number of users" section. Click the Permissions button to add users accessing the selected folder and use the Add command. Select the required user from the list in the new dialog box and apply the checkbox to define access rights:
- full access;
- change;
- reading.
Confirm your choice by clicking the OK button.
Step 3
Pay attention to the possibility of advanced settings of access rights permissions by clicking the "Advanced" button. Uncheck the box next to "Allow inheritance …", otherwise the selected user will receive rights from a higher level (usually from a disk, where by default everyone is set to "Read Only"). Apply the checkbox in the "Replace permissions" line and confirm the saving of the changes made by clicking the "Apply" button. It should be borne in mind that the time that the rights distribution process can take does not depend on the size, but on the number of files in the folder. Therefore, it can take a fairly long period of time. Wait for the process to complete and repeat the above procedure for each user or user group that needs to be granted access to the server.