It will take quite a long time to complete the game "Indy Cat". At some levels, the player can stay for a very long time. And so that he does not get tired of endlessly losing lives on one playground, you just need to see how you can complete the game "Indy Cat" faster. Moreover, at level 106, many players already face this problem.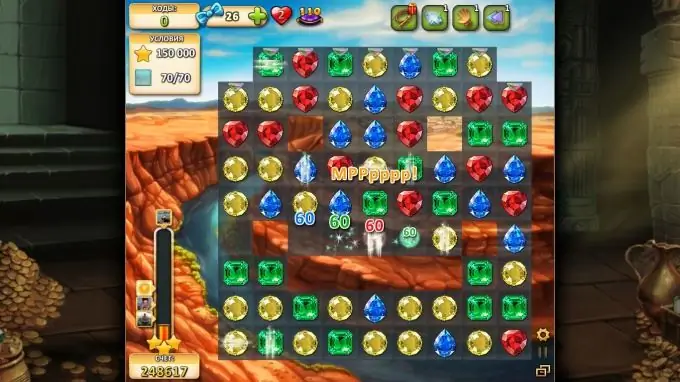 Instructions
Step 1
At level 106, the player is asked to break all glass cells and score 110,000 points. There are 49 glass cells, and there are only 55 moves. Without additional bonuses, the game can be completed by 3 stars only if the crystals are successfully laid out at the beginning of the game. But this happens very rarely. And if the player does not want to spend many lives in search of exactly that initial combination, then you can use a coin at the very beginning. The game can be completed for 2 stars by collecting bonus combinations. The hardest part is breaking the free-standing top cells. To do this, you need to collect combinations with a bomb. It is best to achieve a bomb + bomb combination.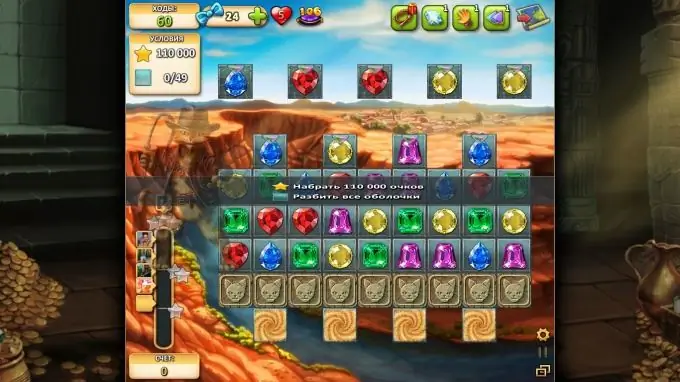 Step 2
At level 107 of the game "Indy Cat" you need to score 160,000 points and break all the glass cells. The level is pretty simple. The main thing is to break the stone cells. The peculiarity of the level is that infecting sand cells appear in the place of broken stone cells. They need special control. Try not to let them multiply and get rid of them as soon as possible.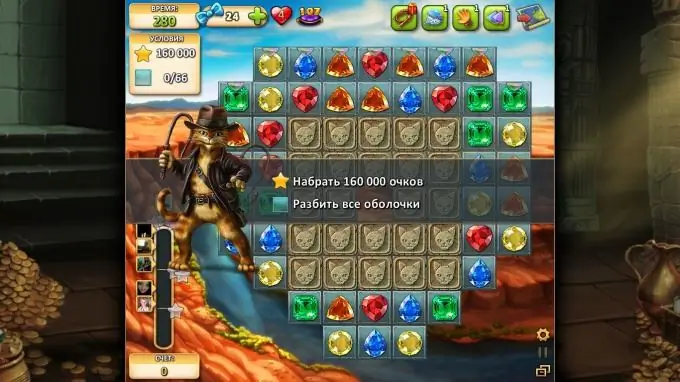 Step 3
In order to pass level 108 of the game "Indy Cat", you just need to break the crystals. After all, this level is almost impossible not to pass 3 stars. There are 45 moves at this level. And you need to break all the cells, gaining 180,000 points.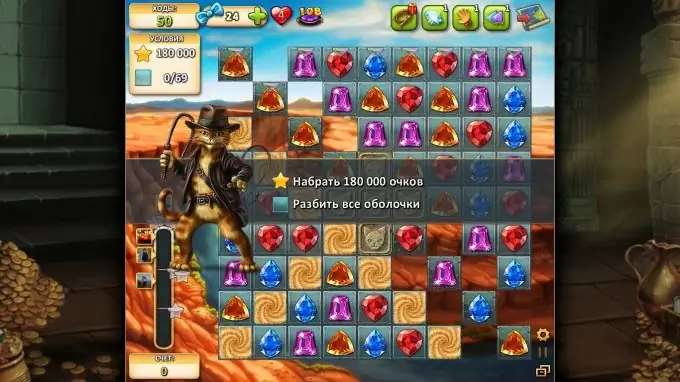 Step 4
Level 109 of the game "Indy Cat" seems difficult, because half of the area is covered with stone cells. But don't pay attention to this half of the field. In order to lower all 8 runes in 100 seconds, it is advisable to create combinations as many times as possible to obtain crystals with a vertical explosion. And watch out for the sand cells that appear.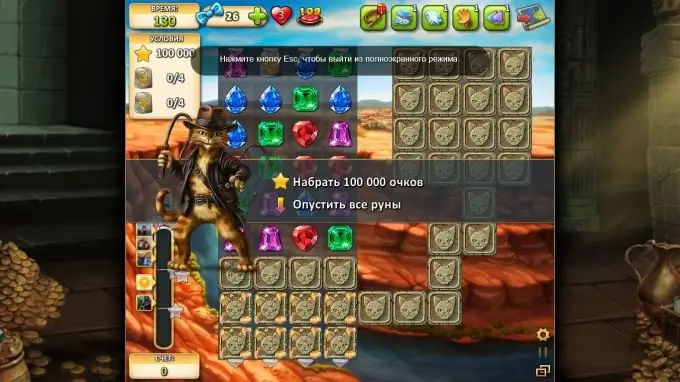 Step 5
In the 110th level of the game "Indy Cat" you need to break 70 glass cells and score 150,000 points in 50 actions. The level is very easy to pass. But at the very beginning, you need to try to destroy all the sand cells so that they do not infect the entire field. And then just make up as many bonus combinations as possible. And the level will be completed by 3 stars.