The popular online game Pirates' Treasures attracts users of social networks, regardless of their age, employment and educational level. Passing difficult levels causes difficulties for many, so I propose a clear strategy on how to pass level 1066 "Pirate Treasures" without much effort.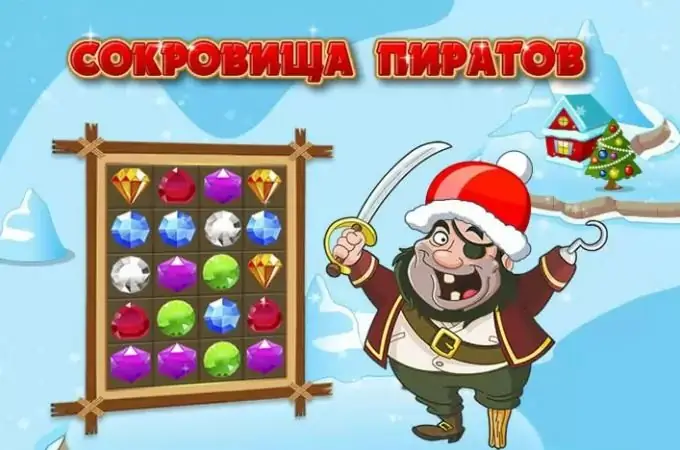 How to pass level 1066 "Pirate Treasures"
To pass this difficult level 1066 "Pirate Treasures", you need to approach the game with maximum concentration and attention. To complete it, you need to cross two stars on the playing field and try to break all the chips.
The difficulty lies in the fact that the field is constantly covered with cobwebs. The longer the process of folding crystals into the desired combination lasts, the less chances of passing.
In addition, the player is limited in actions - he is given only 20 moves, after which all cells will be covered with cobwebs, the passage will become impossible. In addition, you need to have time to try many combinations in order to fold crystals in the form of stars. Still, there is a defining strategy, how to get through the "Pirate Treasures" 1066.
Strategy for the passage of "Pirate Treasures": level 1066
First you need to try to cope with the cobweb, try to remove it from all black marks. The more marks are released, the more room for maneuver will be.
To save time, you should leave the cannons alone for the time being, do not try to destroy them, but start clearing the field. This will save the moves that are very necessary to create a combination of stars, which are necessary to complete the pirate level 1066 treasure.
To do this, you can use lightning bolts, simple combinations and crossing of two stars, depending on the layouts. You can try to drop the bottom or top, or try to free both sides of the field. Line stones can be used to help.
It is better to start with the construction of simple combinations of lightning, after the destruction of the web, all octopuses, guns and boxes will receive one blow each.
The key point of this level is to create and bring two stars closer to each other, using successful combinations that will allow you to cross them. If this succeeds, all stones, including those with black marks, will be blown up by a double blast wave, then this difficult level 1066 "Pirate's Treasures" will be passed.