Counter-strike is still one of the most popular games due to its simple and, oddly enough, at the same time difficult gameplay. In it, everything is decided by the speed of reaction and the tactics of team play. Your own CS server is a great way to spend a few hours with other players.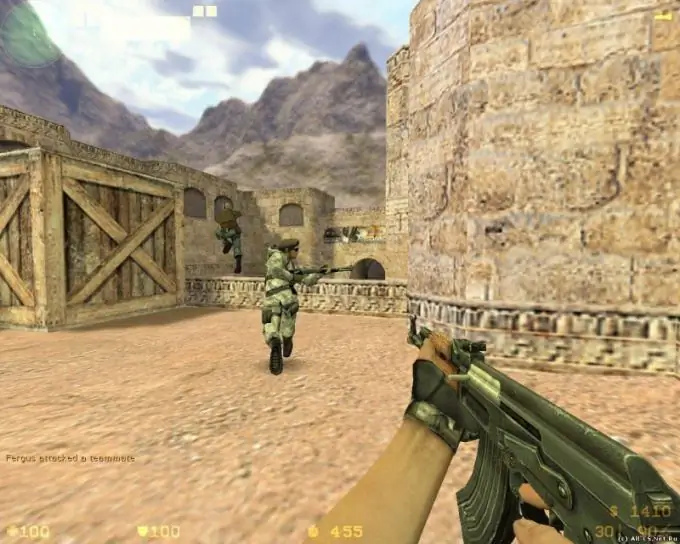 Instructions
Step 1
Download Half-Life Dedicated Server and the hldsupdatetool app. These files are available on any CS fan site. HLDS is a program with which you can create a separate server, and hldsipdatetool is an application for automatic updates. Install these files to any folder.
Step 2
Run the installed HLDS.exe application. You will see the update download window. Wait until all updates are downloaded, then set the server parameters and click on the Start button.
Step 3
You can also change the server configuration using the server.cfg file. Click on "Start" and search for programs and applications. Enter the file name. Once found, right-click on it and select "Open With". Select Notepad from the list of programs.
Step 4
Enter the name of the server in the hostname line, and opposite maxplayers, set the maximum possible number of players. If you are playing on a local network, set sv_lan 1. To avoid command imbalance, write mp_autoteambalance 1. The standard purchase time - mp_buytime - is usually thirty seconds. If you are playing with skilled players, set mp_freezetime to 0 - in this case, you will not be standing at the beginning of the round. Save your changes to the file.
Step 5
One of the more popular mods is AmxModX. With its help, you can significantly diversify the game on the server - add the ability to see damage after a shot, replenish health from kills, see the trail of a bullet flight, and much more. To install, unpack the archive with the mod, then move the contents of the addons folder to the cstrike folder, completely replacing the existing files. Navigate to the metamod folder located in the addons folder you copied, and then open the plugins.ini file using notepad. Enter the line win32 addons / amxmodx / dlls / amxmodx_mm.dll win32 addons / dproto / dproto.dll and save the file.