One of the effective security measures when using a network connection is the network password. It should not be too short and simple, as it provides protection against hacking for both wired networks and when setting up a wireless connection like Wi-Fi.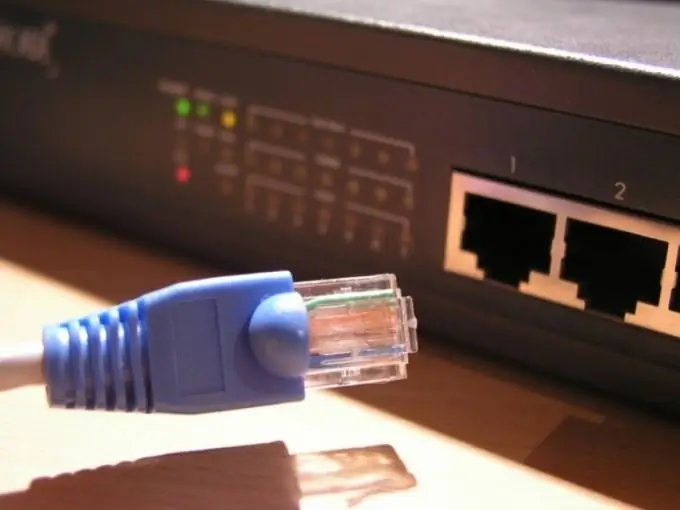 Instructions
Step 1
Sometimes, in the process of using a computer, a situation arises when you need to find out the password for a network connection.
If you have forgotten or do not know the network password, you can change it to a new password using a factory reset.
Step 2
If you are using Ethernet routers, open the settings and reset the values there, back to their previous defaults. Then open any Internet browser, insert the address of the router in the address bar and enter the login "admin" without specifying a password.
Step 3
Set the necessary security settings, enter a new username and write down the password that you will later use when connecting. Click on "Save Changes".
Step 4
If you are using a different type of local network, download special password cracking software, install it on your computer and enter any of the found networks. Then change the settings according to the previous points. However, be careful when choosing a site to download the program - some of them may inject a Trojan into the program.
Step 5
If you need to find out the password to access someone else's WiFi point, you need to use the Windows OS of this computer.
Open the "Control Panel" section on your computer and select "Network Connections". Then open the item "Wireless network connection" and click on the function "Set up a wireless network".
Step 6
In the opened section "Wireless Network Wizard", click on the "Next" button and do the same in the next window with the name "Add new computers". Then select the "Set network manually" section and after "Next" select the "Print network settings" section.
Step 7
When a Notepad window appears on the screen, view its contents. Among the parameters of the wireless network, you will find the line "Network key", where the desired password will be typed.