ICQ has firmly taken a leading position in the line of popular Internet pagers and has long settled on computers and mobile devices. To authenticate in the system, the user must enter a UIN (Universal Identification Number) - a unique identification number, as well as a password. Often, the UIN needs to be restored, because it is not always possible for everyone and not always to keep a number consisting of 5-9 digits in memory. In this case, it is possible to get your UIN on the phone.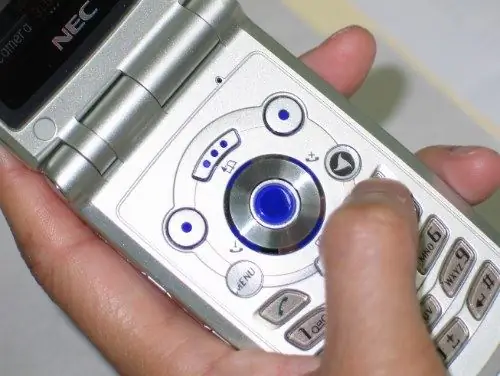 Necessary
- phone number;
- ICQ account;
- active internet connection.
Instructions
Step 1
Check that the Internet connection is active on your computer or mobile device, and make sure that you accurately remember the mobile phone number or your e-mail address specified when registering with the ICQ service. Please note that you can get a UIN number on your phone if you have previously indicated your mobile phone number in your personal ICQ profile, thereby "linking" it to your account ("My profile" - "Change profile" - "Add phone number") …
Step 2
Go to the official ICQ website icq.com. You can do this both from a computer and from a mobile device using a standard browser.
Step 3
Find on the main page of the site the inscription "Forgot your password? Find out how to quickly and easily recover your password"and click the"Get"button (https://www.icq.com/password/ru).
Step 4
In the page that opens, select a data recovery method by clicking on the "Phone number" button. Select a country from the drop-down list, enter the phone number specified during registration and the code from the picture in the adjacent field. The code from the picture is needed as protection against robots and consists of five to six random numbers. Fields cannot be empty. After filling in the named fields, click the "Next" button.
Step 5
Receive SMS with UIN and password to your phone. At the same time, the system will give you a message: "An SMS with your ICQ number and password has been sent to your phone. Use this information to enter ICQ."
Step 6
Check the correctness of the received data - log in to ICQ by entering the UIN and password. To do this, you can use the ICQ program or its analogue or the online ICQ service by clicking on the link https://www.icq.com/login/ru. Enjoy communication!
Step 7
If the registration data (phone number, e-mail) turned out to be incorrect, and the UIN could not be obtained, register again by clicking on the "Registration in ICQ" button on the main page of the site.