One of the best ways to get the player excited about a project is to give him an incentive to complete. So, the authors of the quests tighten up with an intriguing plot, a lot of concept art and additional information are provided in shooters, new units are unlocked in strategies over time. Racing games open up more scope for bonuses: new cars, tuning opportunities, and most importantly, new tracks for the game.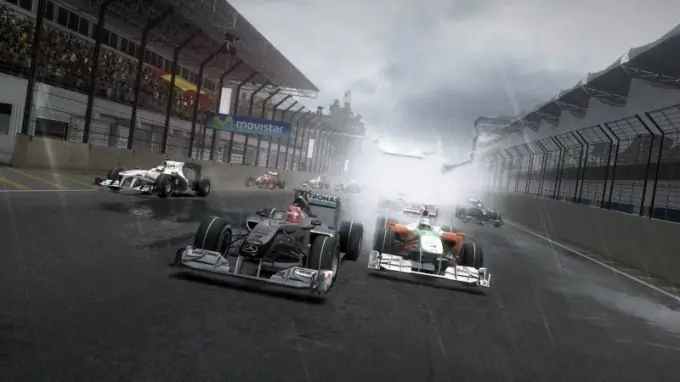 Instructions
Step 1
Complete all open races. In projects such as Need for Speed: Underground 2, race tracks open up systematically as you progress. At each moment you have a number of competitions available and you will need to complete several of them in order to open something new. Large races are also possible, which complete some stage of the passage - they will require the completion of all races available on the map.
Step 2
Complete tasks. Often, the player is faced with many tasks that are not directly related to racing: for example, in Burnout: Paradise, you can shoot down billboards or perform special tricks. More classic options are possible, such as entering the top three or gaining enough points. Please note that some conditions may be set for passing the route, but completely different conditions for receiving a bonus. After the task is completed (in whole or in part), new locations for races will become available to you.
Step 3
Get the right car. In some games, the tracks open only according to your fleet: for example, if there is no drifting car at hand (the classification is determined by the game itself), all such races will be blocked.
Step 4
Use cheats. For many games, a cheat code system is provided: the player enters a certain sequence of characters in a special menu and thereby opens all available races. You can find codes for a specific game in the CheMax database or on the project forums.
Step 5
Use the ready-made saves. Players who have opened all possible cars and tracks often post their achievements on the Internet. Go to the fan forum of the game and find the section with saved games - next to the download link you can find detailed instructions on where to place the archive files. Such a replacement, perhaps, will erase your passage, however, it will open all possible bonuses.