Operating systems of the Microsoft Windows family have a special system notification area located on the right side of the taskbar. This is the so-called "system tray", which can rightfully be called that only in Windows 95. Some programs in the active and / or minimized form have their icons there. This is where the default Opera browser places its icon. It does not carry much information and functionality. If you do not want to contemplate it there anymore, step-by-step instructions are offered to your attention.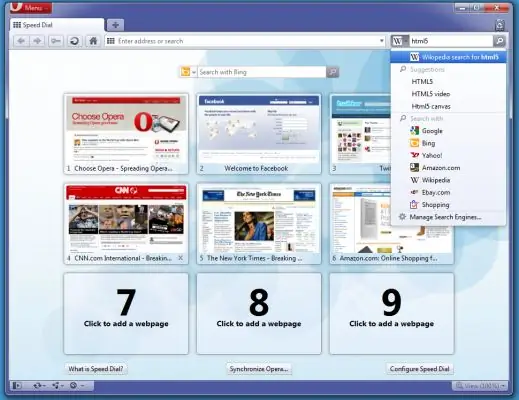 Necessary
Installed and loaded operating system of the Windows family.
Installed browser Opera.
Instructions
Step 1
Launch your Opera browser by clicking the "mouse" on the launch shortcut on the Desktop, or in the list of programs by clicking the "Start" button. When the browser loads, open a new tab. To do this, left-click the "+" button on the right side of the tab bar, or press Ctrl-T on the keyboard.
Step 2
As a result of the previous step, you will find yourself in the address bar of the browser. Enter the text there: opera: config # UserPrefs | ShowTrayIcon And then press Enter. The "Show Tray Icon" option will be displayed as shown in the illustration.
Step 3
Uncheck the box by clicking on it with the left mouse button and scroll the page to the end of the list of options for the current page. To do this, you can use the keyboard by pressing the End key once.
Step 4
Save the changes using the "Save" button as shown in the illustration.
Step 5
A mini-window will appear with a notification that the program settings have been successfully saved and a recommendation to restart the browser for the changes to take effect. Click OK and the information window will close.
Step 6
On the tab bar, left-click on the icon to close the current tab of the browser options and settings page.
Step 7
Restart your Opera browser and enjoy the absence of its icon in the system notification area.