VMware is software that allows you to run virtual machines with an installed operating system. A virtual machine is a software system that allows you to emulate hardware for a particular platform and create a virtual hardware environment.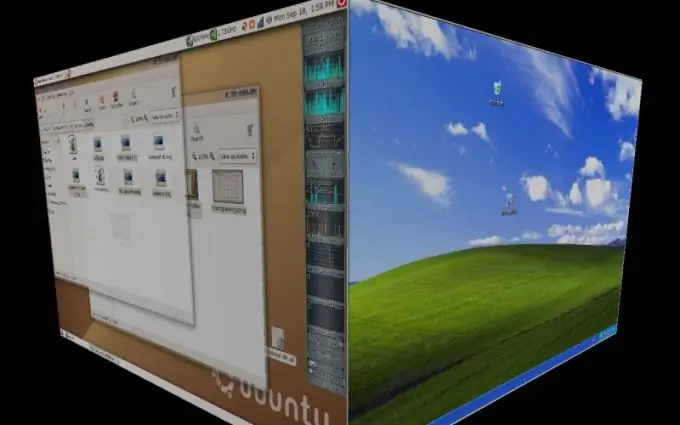 Necessary
- VMware;
- DVD or ISO with operating system.
Instructions
Step 1
Download VMware Workstation software from the developer's official website. Run the executable file. The installer will unpack the files to the directory of your choice and create virtual Ethernet adapters that will appear as connections on the system.
Step 2
After the installation is complete, you can launch VMware from the Start menu or the icon on the desktop. In the window that appears, you can create, connect, disconnect and configure your virtual machine. To create, go to the menu File - New - Virtual Machine (Ctrl + N).
Step 3
In the window that opens, you will be given 2 options to choose from: Typical (typical installation) and Custom (independent). Custom setting allows you to customize your own parameters, you can use only Typical to create additional machines. Click the Next button and define the OS of the virtual machine.
Step 4
On the next screen, assign a name and locate the machine. Then specify the amount of RAM to be allocated. The more memory, the faster it will work, and it all depends on the power of your computer's configuration. Allocate enough memory to run a real OS. If there is not enough memory on your computer, you can always reduce it.
Step 5
On the next screen, configure your Internet connection settings. If you use the bridging option, this will allow you to provide access through the virtual OS to your external channel. Click the Next button.
Step 6
The disc setup screen appears. Select Create a new virtual disk and click Next. Determine the amount of memory. If there is not enough space, you can always add disks at any time to set up a RAID configuration. Click Finish. Your virtual machine is created and ready to go.
Step 7
You can install the OS on the machine using a bootable DVD or ISO image. Once you start the disk or image, select your virtual computer and click on the green arrow next to Power On. Once enabled, the program will automatically recognize and start OS installation.