Not all owners of the Odnoklassniki social network profile like it when strangers visit their page. The reasons for this may be different, but now it is not about that. In Odnoklassniki, there is no free way to hide information. But for a nominal fee, you can hide your profile from unauthorized persons.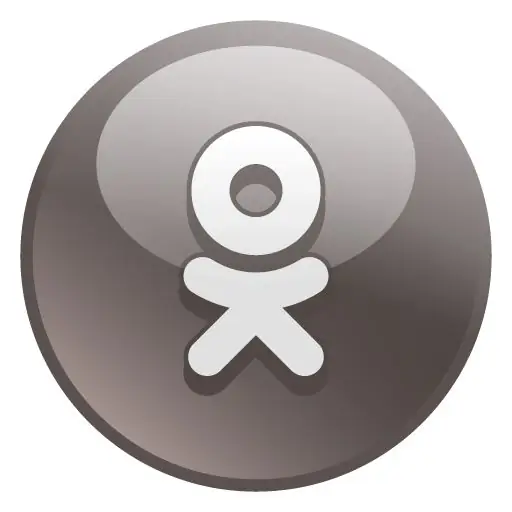 Closing a profile from strangers
If you really do not like it when unauthorized persons visit your page, show activity there, put likes, comment on your photos or perform other actions, then you should purchase such a very useful function as hiding your profile. Persons who are not on the list of friends simply will not be able to enter your page, but for friends everything will be the same, all the above actions will be available to them.
Once again, it should be noted that this service is paid, it has no free analogues.
The cost of closing a profile in Odnoklassniki
The price for this service is very modest, for a symbolic 20 rubles, the function of hiding the profile will become available to you. This cost is relevant if payment is made from a bank card. There are other payment methods, but in this case, you will have to overpay. The approximate cost can be from 30 to 60 rubles. But if you are faced with the task of closing your profile, this is not the kind of money to save.
Step-by-step instructions for closing a profile
So let's get started:
First, you need to go to your personal profile.
Then, under the profile, you need to find the item "Change settings", and enter it.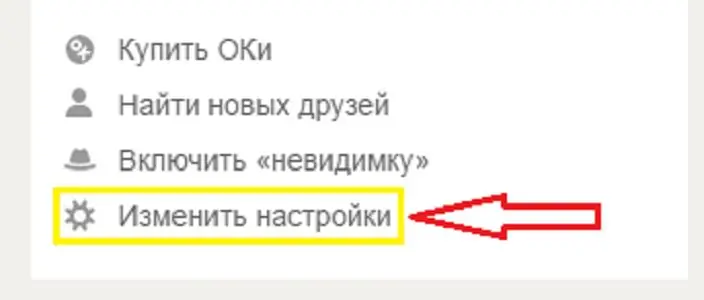 After clicking on this menu item, a list with various settings, including paid ones, will open. Here, you need to select the item "Close profile"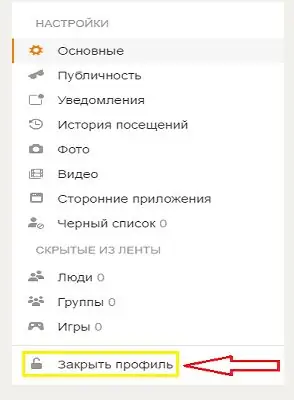 After that, a closing confirmation dialog box will pop up on the screen, you must agree.
The next step is to pay for the service, for this you need to click on the "Go to payment" button.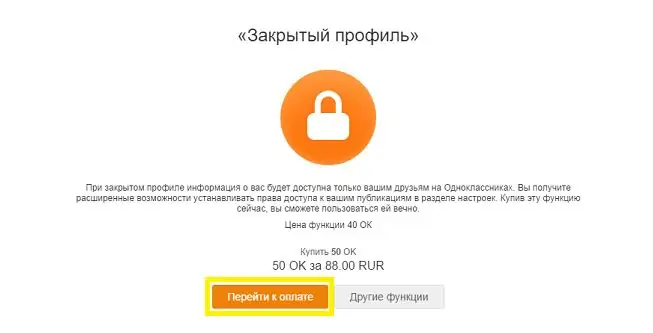 Next, you should choose a payment method that is convenient for you, the exact amount will depend on the chosen method.
After payment, your profile will become closed from outsiders.
It should be noted that there are only four types of payment:
With the use of a bank card, the cost of payment is 20 rubles, or 20 OK.
By debiting the required amount from the card of your mobile operator, in this case, the cost of the service will be 39 rubles.
Using any payment terminal, the cost will also be 20 rubles, but a commission from the terminal itself is possible, and. since there are practically no terminals accepting small change, this method is not very convenient.
It is also possible to use electronic wallets. Odnoklassniki accepts for payment: Qiwi, Web Money, Yandex money and other similar wallets.