Audio cassettes and even CDs are a thing of the past long ago. Indeed, why buy an album of your favorite artist, because you can download it without leaving your home. If in America and European countries you have to pay for almost every track, then there are many ways to download music files for free on the Runet.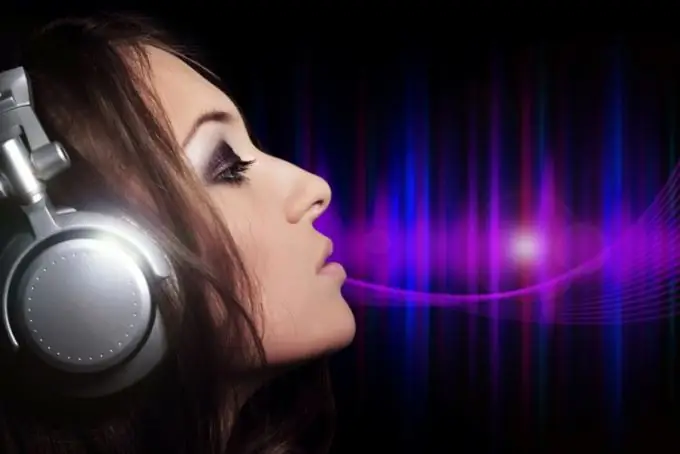 Specialized sites
If you need a specific song or several songs of a specific artist, then the easiest way is to use specialized sites.
"Zvuki.ru". Site address www.zvuki.ru. This resource appeared on the Internet back in 1999. Now it is a solid music portal where you can find information about almost any artist, listen to songs online. Some of the tracks are available for download in mp3 format.
"Zaitsev.net". The website address is https://zaycev.net. Since 2004, the resource has provided visitors with the opportunity to download music for free and without registration. The site has a list of the most popular tracks, as well as an alphabetical search. When listening to a track online, you can select the sound quality. When downloading songs, you often have to wait 20-30 seconds.
The site https://mp3.mp3s.ru, which has been functioning for more than 13 years, is positioned as a search engine for music files, lyrics and clips. You can download tracks here absolutely free. This resource contains many unique tracks that are difficult to find on other sites.
"Soviet Music". The website address is https://www.sovmusic.ru. The largest archive of music of the USSR era in Runet. All tracks are divided into historical periods, thematic sections. There is an alphabetical index and a simple forum.
"Retro music". Website address: https://music70-80.narod.ru. As is clear from the site address, it contains music from the 70s-80s of the XX century. There is no usual catalog, but in the sections (VIA, performers, chanson, movie music, school, military, etc.) the list is alphabetical. Registration is not required. To download a song, just click on its title.
Trackers
It is very convenient to download music from various trackers. You can download not only a separate album of the artist you need, but also the entire discography. As a rule, trackers upload music not only in mp3 format, but also losslessly compressed as lossless files.
Rutracker. Website address: https://rutracker.org. One of the largest and most popular Runet trackers. The site is built in the form of a forum. There is a solid archive of music distributions.
Categories presented:
- academic music;
- folklore, folk, ethnic music;
- new age, relax, meditative & flamenco;
- rap, hip-hop, R'n'B;
- reggae, ska, dub;
- chanson, author's and war song;
- jazz and blues music;
- rock music;
- Electonic music.
There is a section with karaoke versions of songs and backing tracks.
"Nouname". Website address: https://nnm-club.me. Another tracker with a lot of music giveaways. Music is cataloged in almost the same categories as on Rutrecker. Connoisseurs of everything unusual may like the section "Unofficial Compilations", where there are albums that cannot be bought in stores.
Social media
If you need a specific composition or some of the most popular compositions of the artist, then the music can be downloaded from social networks. The most convenient in this regard is the site "Vkontakte".
VkMusic is a free program that allows you to download music. After installing the program, you will need to run it, enter your username and password from your Vkontakte account. From the program window, you can access your playlists, search by artist or song title, or download music by pasting the link in the appropriate field.
VkSaver allows you to save music from your playlist with just one click. After installing the program, you will need to restart your browser. Then you need to open the site "Vkontakte" and find the desired track. To download it, just click on the Save button (with an arrow down), which appears to the left of each song, and select a location on your hard drive where the file will be stored.
SaveFrom - allows you to download music from social networks, including Vkontakte. The principle of operation is similar to VkSaver. After the installation file is finished, restart the browser, go to the audio recordings page. When you hover the mouse over the track, an arrow pointing down will appear on the right. An indication of the song size in megabytes and quality (bitrate) will appear above it. After clicking on the arrow, the track save window opens.