A person's profile on social networks is used not only for communication, photos in it are viewed by relatives, friends, and employers and colleagues. This is why it is important what content people see on your page.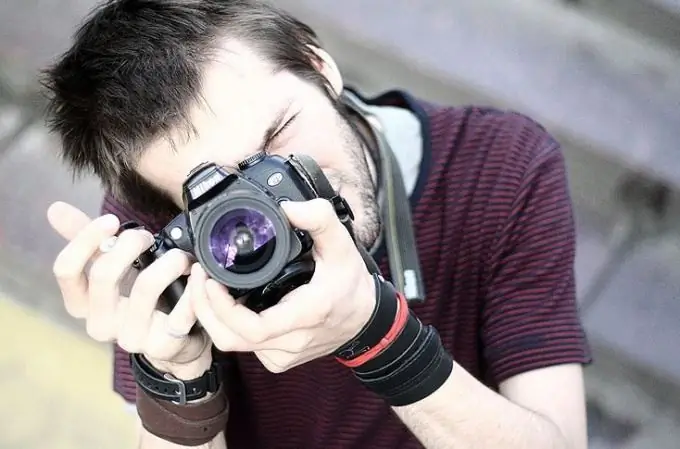 Necessary
- a registered account on the Odnoklassniki social network;
- new photo.
Instructions
Step 1
Open your preferred browser, go to the Odnoklassniki social network page. If you are not logged in, enter your email address and password in the appropriate boxes. Your page will open. Move the mouse cursor over the set main photo. At the bottom of the pop-up window, the line "Change photo" will appear. Click on it with the mouse once.
Step 2
A separate window will open on top of the open page, in which you will be asked to choose a photo from those already in your profile or add a photo. Let's say you haven't chosen a suitable photo and want to set a completely new photo as the title photo. Click once on the icon labeled "Add Photo". In the window that appears, select the storage location for the photo you need. Select the photo by clicking on it with the mouse, then click the "Open" button.
Step 3
Wait a moment for the photo to load. Depending on your internet speed and the size of the photo, the process can take from a few seconds to several minutes. After that, the photo in your profile will be replaced with the uploaded picture.
Step 4
Before uploading, try to edit the format of the photo so that the face is in the center of the frame (of course, unless otherwise provided). It is advisable to choose a clear image - otherwise, when reducing it to an avatar, it will be difficult to see who is shown in the photo.
Step 5
If you want to select a photo from the pre-loaded ones, then in the selection window you can scroll through all the photos that are in your albums. To do this, move the mouse cursor over the desired photo and click on it once. It will open for viewing. If you want to crop the image, click "Edit" - the photo will open in a separate window, where you can select a fragment that will be displayed on your page.