Social networks every day more and more penetrate into various areas of real life. Unsurprisingly, it is becoming more and more important for people to see what others see when they visit their page, for example, on Facebook.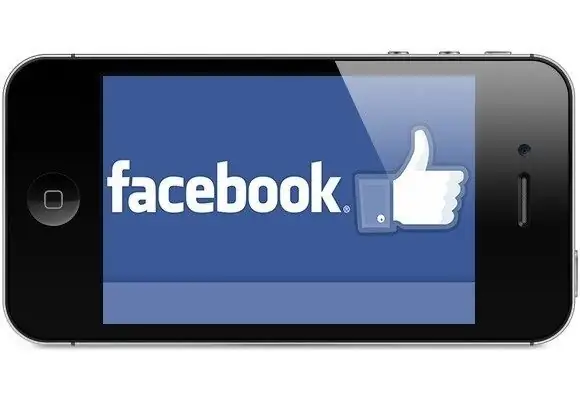 Necessary
Instructions
Step 1
If you decide to change your Facebook profile picture, the first thing you should do is go to your personal page. This need arises due to the fact that when you enter the address of the Facebook network into the address bar, you automatically go to your news feed. In the upper left corner of the page, under the Facebook label, find your current photo and click on it with the mouse once.
Step 2
You are on your personal page. Move the mouse cursor over your photo in the upper left corner - the inscription will appear on the photo: "Edit photo …". Click once. In the menu that appears, select one of the required items.
Step 3
If you use the social network Facebook from a mobile device (phone or tablet) or from a laptop, or you have a webcam installed and turned on on your computer, you can upload a completely fresh photo to the site in your profile. To do this, click on the line "Take a picture …". The device will take a photo of you and place the photo on your profile.
Step 4
If you do not use devices with a camera or prefer to place a previously taken photo in your profile, determine whether the required photo has been uploaded by you to the albums of this social network earlier. If yes, choose the item "Choose from photo …".
Step 5
In the window that opens, thumbnails of all the photos in which you or your friends have tagged you will be displayed. If the required photo is uploaded to albums, but you have not marked yourself on it, click on the "View Albums" button located in the upper right. In the window that appears, select the required album - click on the title photo of the album. Select the photo you want.
Step 6
The photo will open on the next page, where you will be asked to make a thumbnail, which will be displayed on your profile and as your avatar. Drag the corners of the light square to form a new rectangle with you in the center. Click on the "Crop done" button, after which the photo will be placed in your profile.
Step 7
If you want to place a new photo, select the item "Upload a photo …", in the proposed window, select a photo from a source on your computer. Next, follow the steps described in the previous paragraph.