Modern tablets are capable of connecting to the Internet using two types of connection - Wi-Fi and GPRS (3G). Depending on the type of connection used in the device menu, it is necessary to activate the corresponding option.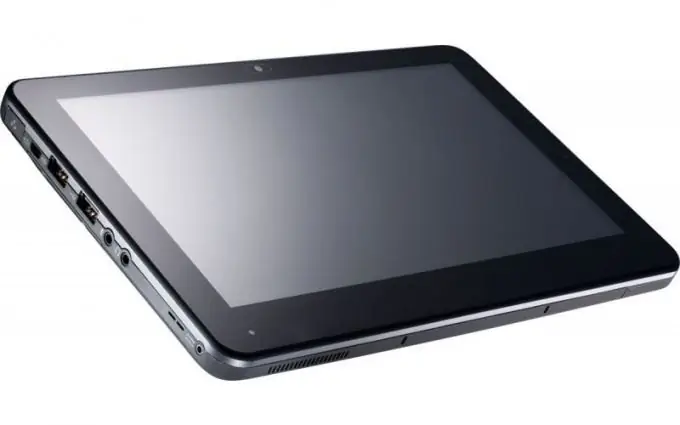 Necessary
SIM card with 3G support
Instructions
Step 1
To access the Internet via Wi-Fi, you need to activate this mode in the menu and select a suitable access point. To activate the mode, go to the "Settings" section using the corresponding shortcut in the main menu of the device. On tablets running Android, this menu item can also be found in the menu, which is invoked by pressing the center button in the lower panel of the main screen of the system.
Step 2
Select the "Wireless networks" section and click on the Wi-Fi item. Move the slider of the Active Mode Switch to the On position to activate the function. In the list of available access points that appears, select the one you need and, if necessary, enter the password. If the point is available for connection, you can use the Internet through the Browser application in the tablet menu.
Step 3
To activate a 3G connection, you will need a SIM card from a mobile operator that will provide you with Internet services for your tablet. You can buy such a card in any cell phone store.
Step 4
Install the SIM card into the corresponding slot on the body of your device in accordance with the instructions for the device. After that, restart your tablet to access the network. If the network on the SIM card is available, you will be able to access the Internet using your device's browser.
Step 5
If 3G does not work, check the Internet settings in the menu of the device. To do this, open the "Settings" section and select "Mobile networks". Activate the slider to enable data transmission in mobile networks and select the access point of your operator. Restart your tablet again and try going online again. If you still cannot create a connection, call your operator's support service to get Internet settings for your device.