In some cases, a Skype conversation needs to be recorded for later playback. This is especially useful if you are advising someone on difficult issues, or if someone is advising you.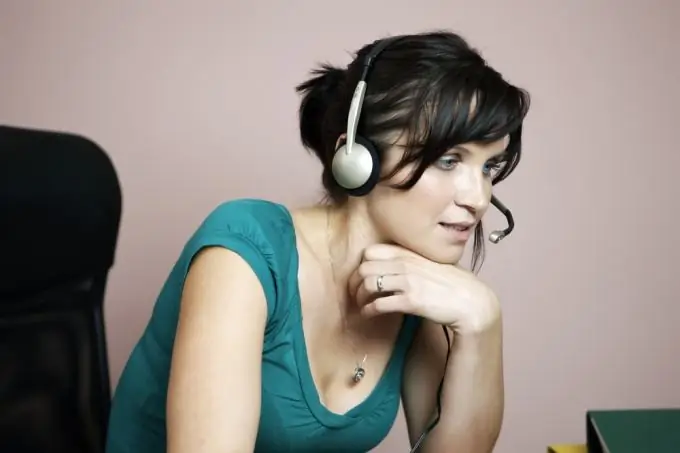 Necessary
In order to record your conversation, use a program designed specifically for this purpose: MP3 Skype Recorder. You can download it on the official website of the program at www.voipcallrecording.com
Instructions
Step 1
Download the program and install it on your computer by running the Setup file. The downloaded file will be in archive format and you will need to open or unpack the archive to run the Setup file.
Step 2
After the program is installed, open it by double-clicking on the program icon.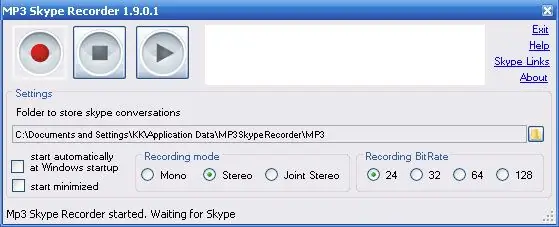 Step 3
Now you need to configure the program, specifying the folder in which the conversation files will be recorded, as well as mono or stereo recording mode, recording quality.
To specify a folder, click on the folder icon on the right, and in the window that opens, select the desired location on your computer. You can find the recorded files here later.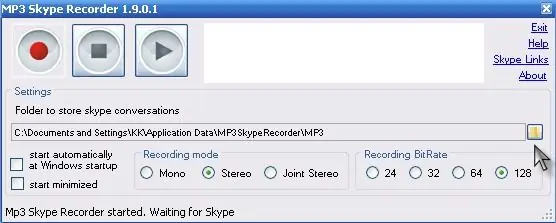 Step 4
To adjust the recording quality, select the Stereo mode and set the audio bit rate: 24, 32, 64, 128. The higher the bit rate, the better the recording quality. Select "128" for the best sound quality.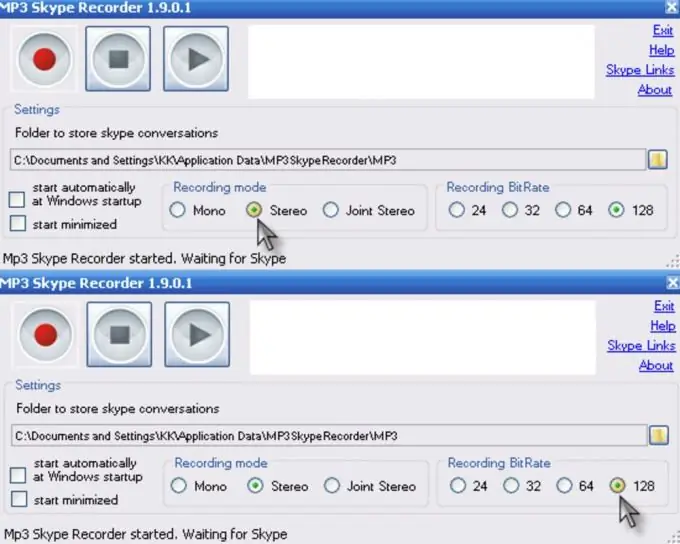 Step 5
You are now ready to record. Start a conversation, and at the right time, press the Record button in the form of a red circle. You can stop recording by clicking the Stop button.