What original gift to make? - every time you ask yourself a question. And little comes to mind. But technology does not stand still and thinks for you. The already familiar SMS messages and mms-cams are being replaced by new original voice cards. Congratulations for every taste and for any occasion, be it a birthday, a wedding or just a wish for a good day - you can send all this to your family, loved ones and friends. Imagine your friend picks up the phone and expects banal words for his birthday, but suddenly a congratulation from Zhirinovsky sounds from a mobile phone, or Madonna herself sings "Happy Bezday". There will be no limit to the surprise of a friend.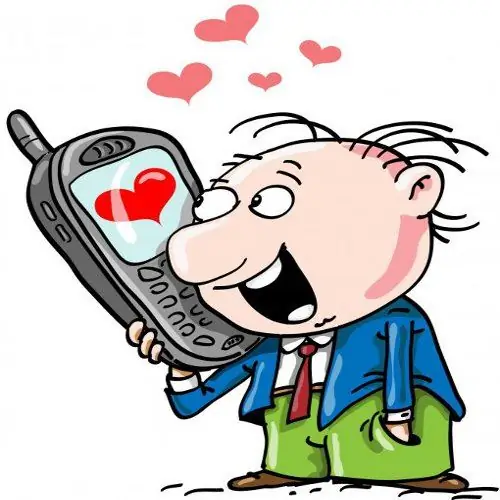 Instructions
Step 1
It is very easy to send congratulations or a musical card to your mobile phone. Go to a site that provides such services. On it, first select the event suitable for your case, the words of the message and the desired voice. Next, fill in the "Recipient's phone number" field, and your order will be sent in the right direction. By the way, the postcard can be delivered at any time convenient for the recipient. Such a postcard is paid for from your mobile phone, just send an SMS to the number, they send you a code, enter it - and the postcard is on the way. The undoubted advantage of a surprise voice greeting card is that placing an order will not take much time, and the result will pleasantly surprise the recipient. By the way, do not believe the ads on sites that offer voice cards for free. Everyone knows that free cheese is only in a mousetrap. Most likely, this is just a deception, and you will pay several times more.
Step 2
In addition, some sites provide the ability to create a postcard yourself. All you need is to record words from a computer microphone or download existing audio tracks in mp 3 or wav format. Also, you can independently process the music file, removing all unnecessary. And the melodic postcard is ready, just send it to your mobile phone. But there is a limitation in the size of the file, it should weigh no more than 10 MB.
Step 3
When recording your original message, you can also take advantage of special effects and background music. But the length of your message is limited to a minute. The considered options for sending voice cards are designed for a mobile phone. But you can send a similar postcard by e-mail. There are many different programs for creating animation (adobe, sony). So, we record an animation video or just insert a picture, add music or a voice. Then we convert the received data into one of the most popular formats: swf, flv, mov, exe, avi and send it to a friend's mail. There is a plus in this - no cash costs. But, unfortunately, there are more minuses - the effect of surprise disappears, and we also do not always know the email addresses of our friends or they do not have mail at all, and to create such cards you need to be able to work with programs and time So, there are several options for sending voice cards, and which one is more convenient is up to you.