Tablets serve as a tool for working with various programs without using a computer. The main function of the device is access to the Internet, which can usually be organized using a Wi-Fi connection or data transfer in 3G or 4G format via a mobile network.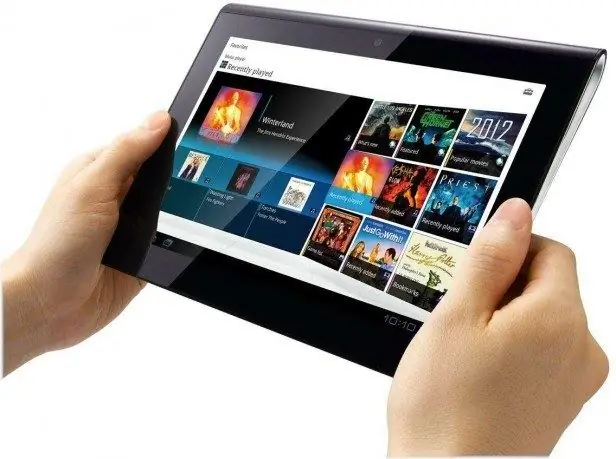 Instructions
Step 1
All tablets support Wi-Fi. You can make the necessary connection using standard system tools through the corresponding item in the settings menu.
Step 2
Go to the device menu and click on the "Settings" button. In the menu that appears, select the line Wi-Fi. On the right side of the tablet window, you will see a list of available Internet connections. Choose the connection that suits you best and enter the network password if necessary. Wait until the connection is established and check the Internet functionality by going to the device browser and trying to access the Internet by entering the address of any site.
Step 3
To connect to the internet via mobile networks, your tablet must have a SIM card slot. If there is a port for installing the card, purchase a SIM card of the required format in any cell phone store. Cards come in Micro-SIM and SIM formats that are used in most devices today.
Step 4
Install the purchased card into the tablet and open the mobile connection settings window by going to the "Settings" - "Mobile networks" section. Activate the 3G connection by sliding the slider to the "On" position. After that, open a browser in your tablet and enter the address of the desired resource. If all settings were set automatically, you will be able to enjoy network access.
Step 5
If you are unable to access the Internet using a SIM card, contact your service provider by contacting customer support to receive settings for your tablet. You can also go to your operator's website to find the required parameters for specifying them in the options.
Step 6
Return to "Settings" - "Mobile networks" and edit the parameters of the used access point. In the APN ("Access Point") section, specify the address provided by your provider to configure the connection. After making the settings, restart the device and check the connection by launching the browser. If all options were specified correctly, the desired site will be displayed on the tablet screen.