Joomla is one of the most widely used content management systems. On its basis, you can create almost any resource of small complexity. This CMS offers the user a large number of tools with which even the most novice user can create their own website.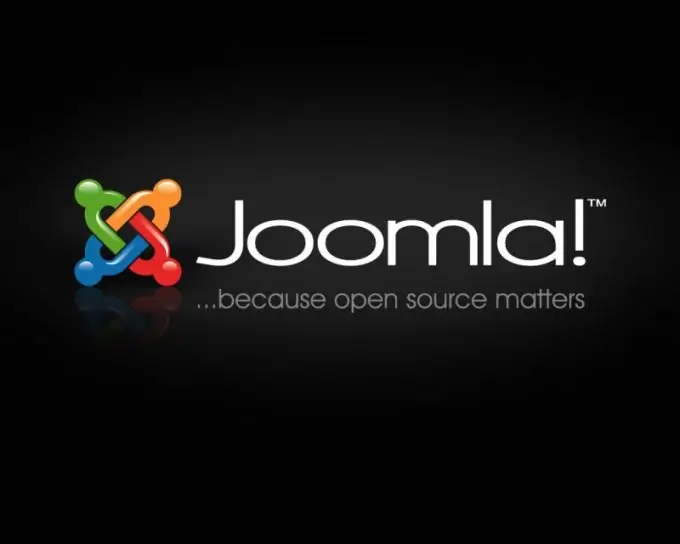 Instructions
Step 1
Go to the official Russian-language site of Joomla developers and download the latest version of the script. The downloads section is located in the "File archive" section. In the list provided, select the archive to download and click the Download button.
Step 2
After the download is complete, unpack the resulting archive. This can be done using the WinRAR utility. You can also not extract the files, but upload the archive directly to the server, and then unpack it using the hosting control panel cPanel.
Step 3
Launch an FTP manager program (such as CuteFTP, Total Comander, Far, or FileZilla). Connect to your hosting provider's FTP server by specifying the appropriate username, password and server name in the application settings.
Step 4
Move the unpacked Joomla files to the root folder of the site. Wait until the end of copying all the engine files.
Step 5
After finishing the download procedure, go to the hosting control panel and create a new MySQL database with an arbitrary name. If the provider uses phpmyadmin to manage the database, to create a table, just use the Create New Database menu item. On the next page, enter its name and then click "Create". In Cpanel, the base is created in a similar way.
Step 6
Enter your website address in a browser window and you will be taken to the Joomla installation page. According to the instructions on the screen, enter the parameters of the MySQL server and specify the primary engine settings. After going through all the steps, the installation will be completed. To continue working with the system, delete the INSTALL folder in the root directory of the site using any FTP manager.
Step 7
For further configuration, go to the admin panel by entering the login and password specified during installation. The address to the administration panel usually looks like https:// your_site / administrator.