The Internet giant Yandex formally dates back to the late 1980s, when two promising Soviet programmers launched the first programs in the country's history to search huge data arrays based on the morphology of the Russian language. The very same name Yandex was officially fixed only in 1997, when the company of Volozh and Segalovich acquired features and interface familiar to the modern user.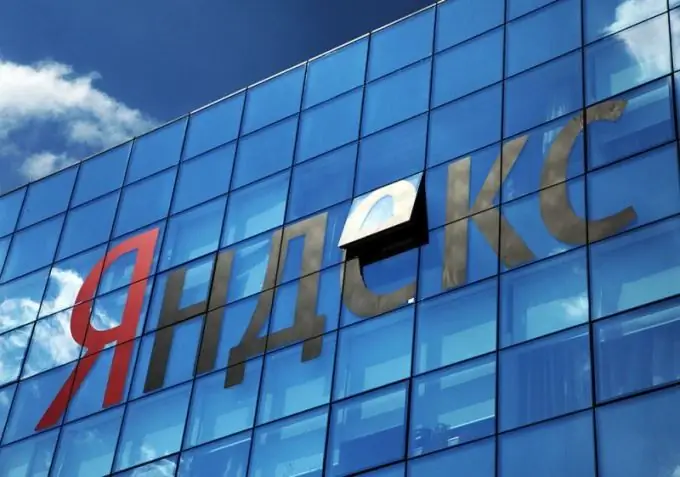 On the Internet, you can read different versions of the origin of the name "Yandex". So, the most logical, but not entirely correct, is the opinion that the name of the Internet company "Yandex" was originally formed from the phrase "language index". This version seems quite plausible in the light that the future founders of Yandex were the first programmers to write competitive software for searching documents in Russian. By the way, the achievements of CompTek (the progenitor of Yandex) are still used by leading Russian companies.
History of the creation of the name "Yandex"
The very name "Yandex" originated within the walls of CompTek, where the first search algorithms were written, which served as the basis for launching the number 1 search engine in Russia. The name "Yandex" was coined by the founders of the company Ilya Segalovich and Arkady Volozh. In an attempt to find the most sonorous, memorable and laconic name, parts of words from the English phrase "yet another indexer" were selected, which literally means "another indexer". An indexer in search technologies is a program that "roams" the Internet and reads text information from the pages of sites. The processed arrays of information are placed into the index - the base of pages already viewed and saved by the indexer program. With the help of search ranking algorithms, the user is given a link to the information of interest based on the search query that he entered on the main page of the search engine or in the omnibox of his browser.
Initial use of the name "Yandex"
At the very beginning, the name "Yandex" was used for a software product that allows you to find information of interest on a computer's hard drive. The technology was about the same as a user sees it when entering a query into the search bar of Windows OS or when using various kinds of professional reference books purchased on disks. Ease of perception of the word "Yandex" by ear, its sonority and originality influenced the fact that on September 23, 1997 a new Internet search system "Yandex" was announced under this name, by the way, it was not the only one at that time in Russia. In memory of the first developments in the field of search and the very birth of the search engine, Yandex annually holds the Yet another Conference, the name of which is an allusion to the decoding of the company's name.