Paper books are gradually becoming a thing of the past - they were replaced by reader programs in smartphones and e-books, which contain an entire library on one memory card. And this collection can always be replenished in one of the electronic online libraries.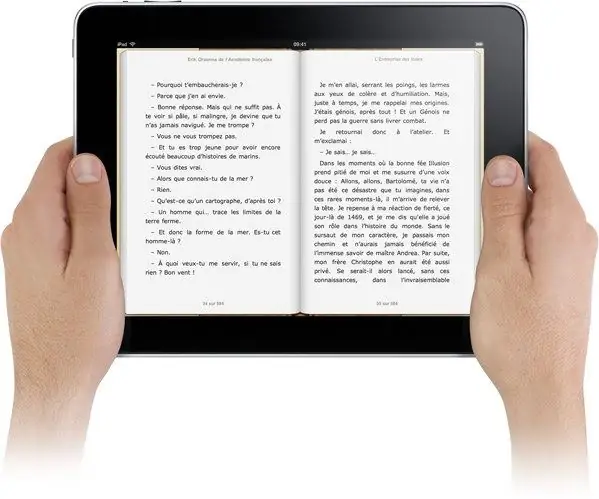 The fashion for books, despite gloomy prophecies, is returning again - thanks in part to the ability to read from tablets and phones on the way to work. It is not very convenient to carry a paper brick of an adventure novel with you, but you can easily load it into the memory of your smartphone and spend forty minutes on the subway with your favorite characters. Numerous online libraries help users to collect the best publications and find the necessary versions, which provide an opportunity to both read books online and download them.
The best digital libraries
The Mashkov Library, created in the mid-nineties, can rightfully be considered the oldest library with the most complete collection of classics. It is rarely updated, but at the moment 57 thousand books of various genres are stored on its virtual shelves. It contains an impressive collection of Soviet fiction, classic detective stories, adventure books and historical novels.
Library Librusek, containing 319 thousand books, continues to be the largest online library project in the Russian segment of the Internet. It exists not only as a place for reading and downloading literature, but also as a club for communication of like-minded people: a large active forum helps to find the necessary translations, share information or ask a question - and just talk about the books you have read.
Another library with an excellent selection of novels and the ability to download files to any device is Webreading. On the page of each book there is an abstract, a transition to the reviews section and the opportunity to visit the Ozon website to purchase a paper version. Links to official online stores are also presented, where you can purchase the publications you need in electronic form.
The more recent and smaller projects include the universal library ModernLib, which contains about 40 thousand editions for every taste. Book formats for downloading - fb2, doc, txt and html, each edition is provided with detailed annotations. No registration required to download.
Smartphone books
Not all digital libraries provide books in a format suitable for smartphones. For example, for the iPhone, there are separate epub sites for the built-in iBooks app. These include collections such as EtextLib, Any-books and EpubBooks - each of these libraries contains tens of thousands of books, directly downloadable to your phone's memory.