Are you tired of sitting in the library from morning till night in search of the desired book? Defend huge queues in stores in order to get the coveted print edition? Or spend days on end looking for the document you need on your computer? This means that the time has come to create your own library, but not an ordinary home library, but an electronic one.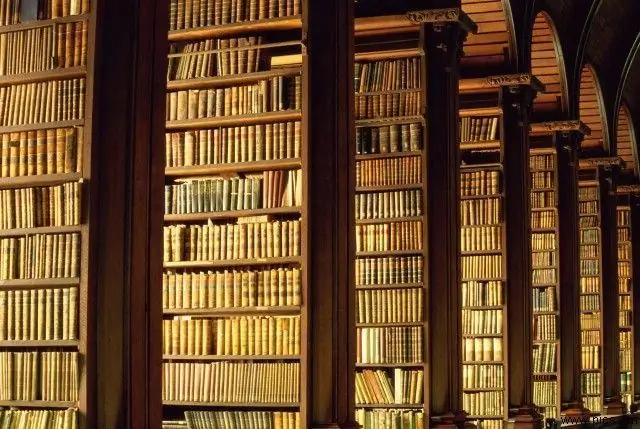 Necessary
Computer, Internet access, equipment for digitizing printed publications
Instructions
Step 1
To form your own electronic library, you need to carry out the following sequence of actions. First, you must convert all available documents, books, images into electronic form, for which you can use various printing equipment and recognition systems. For example, it can be a flatbed or planetary scanner, photo and video cameras, other equipment designed directly for digitizing printed publications.
Step 2
Secondly, you need to decide on the format of the data that will be presented in your personal library. It can be HTML, XML, PDF, TIFF, JPEG, TXT and others. The main thing that you should pay attention to when choosing a particular format is the convenience of presenting information and the ease of working with it. And if all this is there, then the rest, as they say, will follow.
Step 3
Thirdly, you must select and download from the Internet the program you like for storing, structuring and managing digitized literature. Among them are a file manager, a cataloging program and an electronic library system.
Step 4
From the above library software, you can stop your choice on programs such as:
- "All My Books" is a book cataloger that will allow you to sort your electronic collection and, accordingly, keep track of it;
- "ResCarta" is an electronic library system designed to create libraries and catalogs consisting of books, documents and photographs, and has access to the Internet;
- "Myhomelib" is a free application that organizes all books from Internet libraries and allows you to download them even offline.
Step 5
In addition to this library software, you can find many other programs on the net for every taste and color. However, when choosing them, it is necessary to be guided by the convenience of presenting information and ease of use.