If Internet providers have not yet reached your home, but you have a computer and a cell phone, you still have the opportunity to have Internet access at home. You will use your mobile phone as a modem. The technology used is called GPRS. In this case, you can have any mobile operator.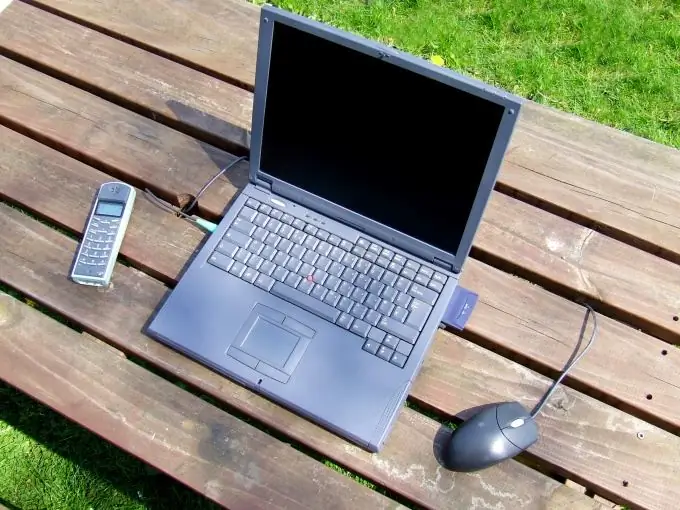 Instructions
Step 1
Contact the Megafon help desk and find out if the GPRS service is connected to your number. If not, ask to connect it. At your request, you will be sent the settings for your phone in the form of an SMS message. Save them.
Step 2
Install your phone software on your computer. As a rule, this is a special program for controlling the phone through a computer, which also includes drivers for the phone.
Step 3
Establish a connection between your phone and computer. Depending on the capabilities of your phone and computer, this can be done via cable, infrared, or Bluetooth wireless technology.
Step 4
In the Control Panel, open the Phone and Modem Options tab. There select your modem and click the "Properties" button.
Click on the "Additional communication parameters" tab and enter the initialization command in the window: AT + CGDCONT = 1, "IP", "internet". Click OK.
Step 5
Set up a remote connection using the New Connection Wizard. Read how to do this in the Windows help system.
In the windows that appear, select the following options: connect to the Internet, establish a connection manually, via a regular modem. Then, in the list of devices for this connection, check the box for your modem, enter the name of the connection.
In the window in the field "Phone number" enter: * 99 *** 1 # or * 99 #. The number depends on the phone model.
Use gdata for username and password.
In the last window, click "done". The connection has been created.