The phrase "hello bear" belongs to the category of memes, i.e. ideas and images transmitted from person to person, moreover, mostly "living" on the Internet. This is one of the rare memes, the history and even the date of birth of which is reliably known.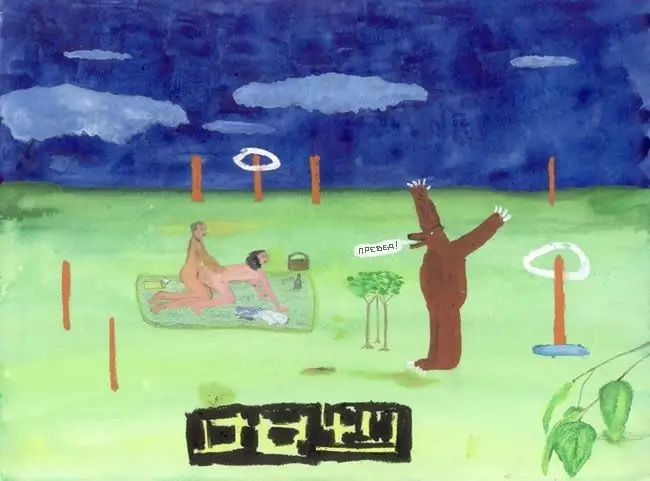 The meaning and use of the expression "hello bear"
On the Internet, bears are often called people who mainly use sites located in the.ru domain zone - in other words, runet. The distorted word "bear" is yet another mockery of stereotypes from the category of "Russian, vodka, matryoshka, balalaika" that have long been boring. Nevertheless, people fell in love with the bear so much that it turned into an independent meme, moreover, very often it is used in the form of an image, i.e. draw a funny bear and add various inscriptions to the picture.
As for the word "preved", this has already become a traditional distortion, which has gained incredible popularity along with "author zhzhot" and "handsome". Hello bear is a widespread way to say hello to a Russian person, while subtly noting the "secrecy" of the language used and the attitude to one Internet group.
The story of the birth of the "bear"
Like most memes, "Hello bear" was born spontaneously and gained popularity only because Internet users liked the proposed image, and they began to use it in a variety of contexts. For the first time, the meme appeared on one of the large sites, the participants of which were having fun creating photojacks - funny collages based on pictures suggested by users. On February 7, 2006, one of the participants decided, instead of demonstrating an amazing level of Photoshop proficiency, to get off with the simplest option for creating a collage, and replaced the inscription "Surprise!" to "Preved".
The picture did not gain popularity immediately. At first, she occasionally appeared on blogs and social networks, but over time, when a sufficient number of people saw her, she suddenly found popular love. Immediately after that, the funny rhymed phrase "Hello bear" became popular, which people fell in love with so much that it began to appear even on mugs and T-shirts.
It is interesting that the author of the picture with the anthropomorphic bear, on which the first "Preved" appeared, was not immediately identified. For a long time, Internet users believed that they were dealing with a drawing of a child who is no more than 10 years old and who has no artistic talent and can only boast of a passion for drawing inherent in children. It turned out that in fact the image belongs to John Lurie, an American actor and, in combination, an artist, whose works were recognized as controversial at least, but ideally suited the role of memes.