The social network VKontakte is very popular in the Russian-speaking segment of the Internet. Users have the ability to communicate both in groups and privately, face to face. Since communication is in text form, the ability to use emoticons is of great importance.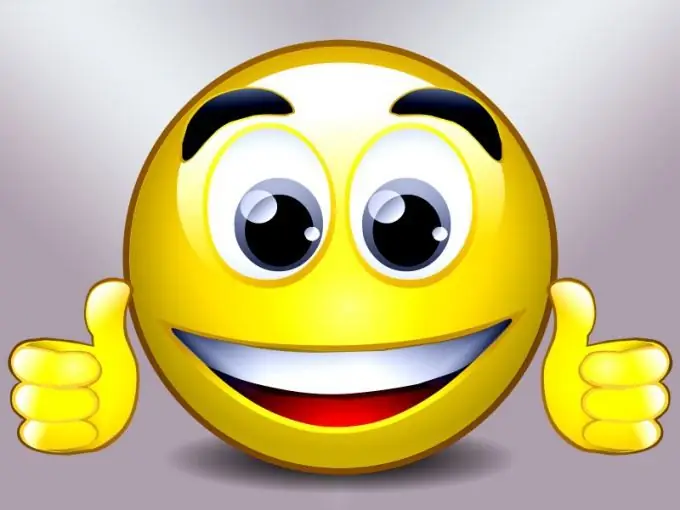 Until recently, visitors to the VKontakte social network did not have the opportunity to use graphic emoticons, so they had to be content with text emoticons. They also allow you to convey emotions, but their appearance leaves much to be desired. But the creators of the resource finally went to meet the users, in August 2012, a somewhat limited ability to use graphical emoticons still appeared. The limitation is that emoticons are currently only available in dialogue mode. On ordinary pages, where the main communication of social network users takes place, there is no option to insert them yet.
In order to test the possibility of using emoticons in practice, log into your account on the social network or register it if you do not already have credentials. The registration process takes only a couple of minutes, the cell phone number is indicated as the login.
To communicate on a social network, you need to find friends: if they are not there yet, click the "My friends" link and use the search. When you have interlocutors, you can chat with them face-to-face in a dialogue mode. To do this, open the "My Messages" tab and send a message to the addressee you need. After that, you can switch to the dialogue mode by clicking with the mouse the text of his response. You will see a window for entering text, in its upper right part there is an icon of the emoticon panel. To add the desired emoticon, hover the cursor over the icon, a panel with graphic emoticons will open. It remains to select the one you want, it will be added to the message.
The fact that emoticons can still be used only in dialogue mode somewhat impoverishes the possibilities of communication. But it remains to be hoped that the administration of the resource will find an opportunity to add a panel of emoticons to other pages. The use of emoticons has become so common on the Internet that without them the texts of messages look rather boring and inconspicuous.