The K2 component is a content builder and provides its own control panel as an alternative to the Joomla control panel. The K2 extension adds to Joomla all the best from WordPress and Drupal and allows you to effortlessly create catalogs, shops, blogs, news portals in a wide variety … Let's see how to localize the K2 component in another language, for example, translate into Russian.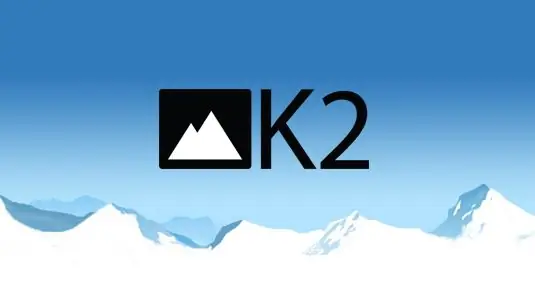 Necessary
Website on the Joomla engine
Instructions
Step 1
First, let's create a file with the language constants of the K2 component. To do this, copy the file /language/en-GB/en-GB.com_k2.ini to the directory with the required language and rename it. For example, for Russian translation: /language/ru-RU/ru-RU.com_k2.ini.

Step 2
Now, in the control panel, set the language for the site - Russian: Language manager -> Site language packs -> By default and put a tick in front of the Russian language.

Step 3
Then you can do the following: download the ru-RU.com_k2.ini file from the server, open it in notepad and change the values of the language constants in the file, i.e. translate them from English into Russian. Then we save the edited file and upload it back to the server, replacing the original file "ru-RU.com_k2.ini".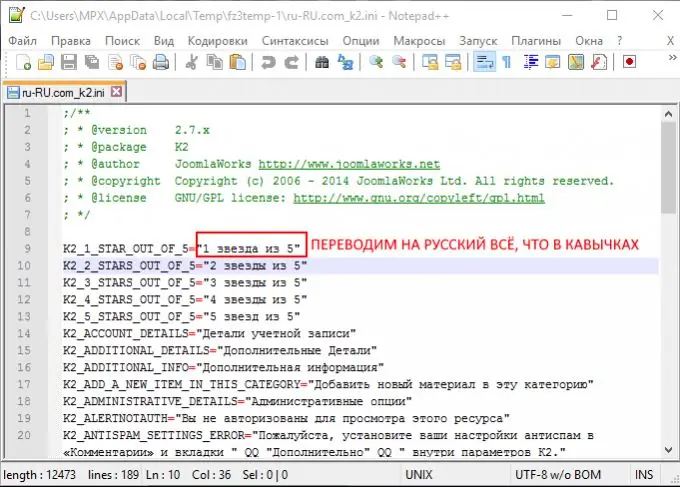 Step 4
You can do it differently and redefine the necessary phrases directly from the Joomla admin area. To do this, right there, in the language manager, go to the section Overriding constants. We select the language and scope (site or control panel), for which we select the site in the Russian filter. And then, to create a new redefinition of the language constant, click the New button.

Step 5
The language constant override window will open. In the Find field, enter in English the name of the constant or phrase you want to translate (1). Select Value (to find a word or phrase in constant texts) or Constant (search in constant names) from the drop-down list. Click the Find button, a list of found constants will appear (2). Find the constant of interest in it. Usually, constants for the K2 component are prefixed with _K2 in their names. Select this constant from the list and its value will appear in the left margin (3). We translate its value into the Text field and save it.
Step 6
The overridden constant appears in the list. Similar actions must be repeated for all language constants, the text for which must be localized.