Trackmania is a fairly popular series of car simulators among gamers, which also has a multiplayer mode. It is this mode that raises a huge number of questions from novice players, in particular, these questions relate to creating your own server.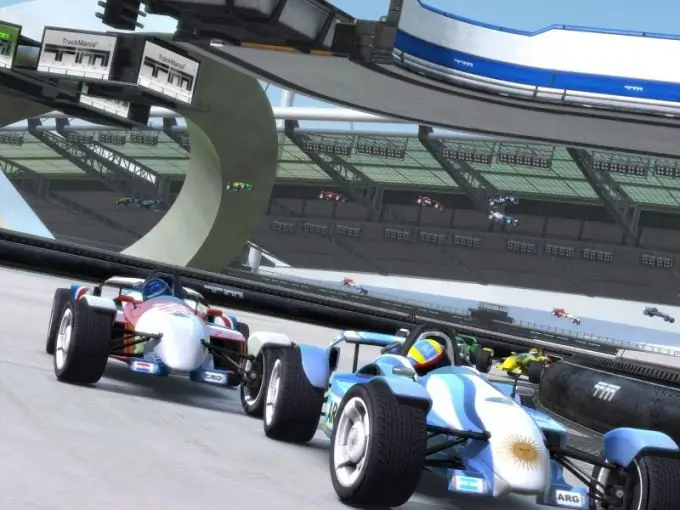 Instructions
Step 1
To start creating a Trackmania server, you need the TmDedicatedServer component installed with unzipped Nations ESWC files that can be downloaded from many game portals. Once the above items are installed, create a text file called MatchSettings through the game settings, many of which can be left as default.
Step 2
Then start the game in online mode. In the form that opens, click the "Create server" button and in the window that appears, give a name to the server being created. After that, the "Select tracks" window will appear, in which you need to configure the various game options. The next step is to save the created configuration to the GameData folder. Close the game and log out.
Step 3
Now you can check the availability of a server on the Internet using special monitors, in which a search is carried out by the name of the created server. The server has been created, but in order to play freely and earn points, you need to create a new user, even if you already have one. The first user is the conditional owner of the server, and the second is the player.
Step 4
Now you need to configure the Dedicated.cfg file that controls the created server. Open this document with any text editor. Fill out the form by entering your username and password in the lines provided. In the server name line, enter its suggested name. Save all options by clicking OK.
Step 5
You can start the server through the launch shortcut or using the ServerMania program. In the Server list window that appears, go to the Start tab and activate the server by clicking on the Connect button. After a few minutes, a dialog box should appear that says Running - Play in the top corner. If the game has started, the server has been created.
Step 6
When creating a server, you may encounter problems with incorrect data input (login, password, server name) or with the installation of unnecessary checkboxes. To avoid such situations, you need to be careful not to enable all server options at once. Customization can be done during the game.