Minecraft is a multiplayer game created by just one developer from Sweden. Her world consists of cubes, however, like the character himself, his tools and everything else. There is a single-player implementation of the game and a multiplayer one. In multiplayer, everyone dreams of becoming an administrator and having advantages over other players.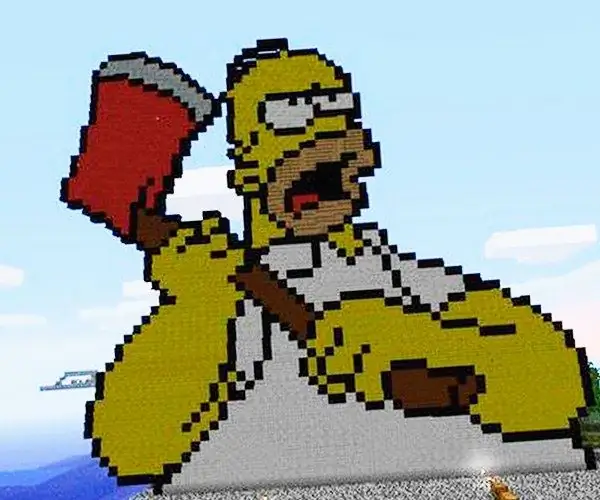 Who can become an administrator in Minecraft
To become an administrator in Minecraft, you must either have your own server or get an appointment from the owner of an existing server. Both methods are complex in their own way. As a server owner, you need to know a lot of commands and be able to configure it. In addition, you usually have to pay for the hosting where the server is located. Getting the same admin panel from the owner of another server is usually obtained also for money.
Create your own paid server
To create your own server, you must first of all rent hosting. Payment will be made every month and it will most likely not be low. For example, you can go to fastvps.ru and choose a suitable tariff, order and pay for it. After that, you will be sent to your mail with detailed data for hosting management.
Download the required server assembly using the search. Or go to rubukkit.org and find the Recommended Build for CraftBukkit button on the top right panel. Go to the hosting through the WinSCP program, download the previously downloaded archive. Unzip it in some directory.
To manage the server remotely, you need to download the Putty program. Through it, you can manage not only the Minecraft server, but also manage a remotely rented operating system. To automatically launch Minecraft, you need to edit a number of files. It all depends on what OS will be installed on the hosting. If you are not very clear about any actions related to hosting, you can contact the support service.
In addition to configuring autorun, you need to configure the Minecraft server itself. This requires editing the server.properties file, paying particular attention to the server-port, server-ip and server-name parameters.
Free admin area via Hamachi
If you don't have the money to buy hosting, you can download the free Hamachi program to your computer. Install the downloaded program, restart your computer. Next, in the Hamachi window, select "Network" - "Create your own network". Give the new network an original name, come up with and set a password for it.
Download the Minecraft server from rubukkit.org, unpack it on your computer. Click on the.bat file to start the server. Give all your friends the ID and password for the Hamachi network. All friends, including you, must enter the Hamachi IP address in the client, and then click the "Connect" button. If something didn't work out, you may need to make additional settings for Hamachi. After that, open the ops file in the server folder and enter your nicknames there. Thanks to this, you will get an admin panel on your own server. For additional Minecraft admin commands, see the search.