Modern information technologies (Internet, e-mail) greatly simplify the task of finding a person, even in a large metropolis like Moscow. To achieve an effective result, it is necessary to use various options and opportunities.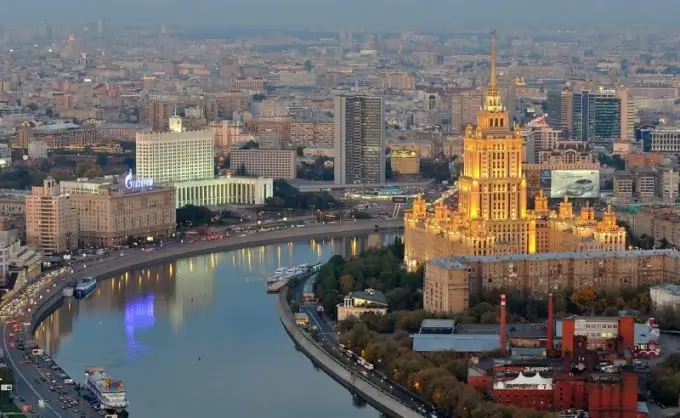 It is necessary
access to the Internet
Instructions
Step 1
Make an official request to one of the passport offices in Moscow. Information about them with contact details (address, telephone) can be found on the Internet. If you know the approximate area of a person in the capital, select the institution attached to this district.
Step 2
Contact the central Moscow archive. This can be done through the official website of the organization by writing an e-mail to the provided e-mail address.
Step 3
Look for a person in popular social networks such as: Odnoklassniki, Vkontakte, Twitter, Facebook, My World and others. You can also search in the ICQ program ("ICQ"). To do this, you will have to register on the selected resource (if you do not have your personal page there) and use the program's search interface. The more accurate data you enter in the search bar (last name, first name, age, city (Moscow)), the more accurate the data provided to you will be.
Step 4
If you know in which educational institution the wanted person studied, find on the Internet the official page of this educational institution, look at the section "Our graduates". Many people leave their contact information there to contact them. If the object of your search is still studying, pay attention to the contact information of the university administration, try to contact them and make a request. There is a chance that you will be helped.
Step 5
Enter the name of the person, the city of his location (Moscow) and other data known to you (age, position) in the search bar of your browser. If the wanted person left publicly available information about himself on the Internet, you will receive it. It is possible that the organization in which this person works has its own official website, and it includes a list of employees of this company. On such resources, as a rule, there is a form of feedback with the administration of the company or enterprise. Try to find out the information you are interested in through them.
Step 6
Use the help in finding people offered by the TV show "Wait for Me". Go to the official website of the program, register, fill out a special form, entering the details of the wanted person.