About a year ago, the ability to download audio recordings was removed from the VKontakte social network. This was due to the tightening of the copyright law, as well as many lawsuits against the administration of this social network. Is it possible now to download music from this social network and why did the special icons disappear, by clicking on which, any user could download the track he liked?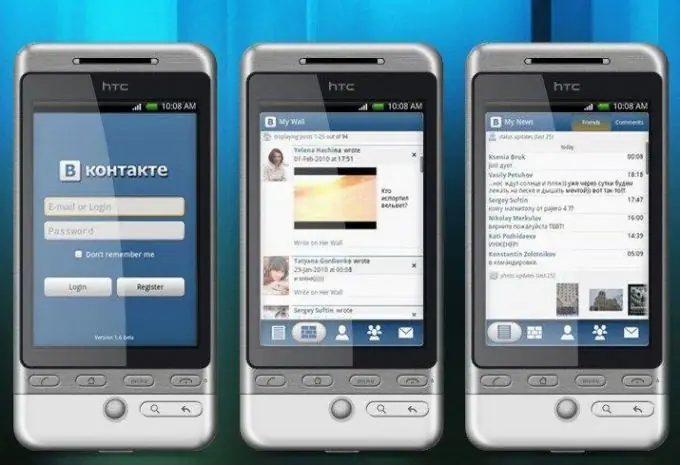 Regular users of the VKontakte social network once faced such a problem as the inability to download their favorite audio recording from this resource. The cherished blue icon with the image of the letter "S" just disappeared. For many VKontakte users, such changes have caused frank indignation. That is why, over time, various programs began to appear on the Internet, as well as loopholes in some browsers, with which it still became possible to download music.
Why can't you download music from "VKontakte"
Last year, scandalous information appeared in many media outlets about lawsuits against the administration of this social network and, in particular, the founder of VKontakte, Pavel Durov. Many Russian and foreign performers considered that free downloading of their music from VKontakte was a gross violation of the copyright law. That is why the administration of the social network had to remove the "Download" button, since otherwise they would have to pay multimillion-dollar compensation to the performers.
You can download
More than half of the users of the VKontakte social network did not want to accept such a resource policy and began to look for workarounds in downloading music from Contact. The notorious VKSaver has become one of the most popular programs for downloading music. This program, after being installed on a computer, returns the very same icon for downloading music. Thus, people who have installed this software on their PC can easily download any tracks posted on the VKontakte social network.
Don't forget about copyright infringement laws. Despite the fact that government agencies are in most cases engaged in "pirates" selling wholesale lots of discs with illegally recorded music, recently there have also been cases of bringing to administrative responsibility such people who download music from VKontakte and other resources. That is why it is sometimes more profitable to buy a disc with recordings of your favorite performers in a specialized store than to expose yourself to such a risk.
Where is the best place to download
If you are an avid supporter of the free distribution of works of art (including music), then it would be best to find special sites where albums and audio recordings of your favorite artists are posted in chronological order, and it is also possible to freely download these tracks. For example, in the same social network "VKontakte" there are often such incidents when the music of one performer is attributed to a completely different one. With a serious passion for musical art, such inaccuracies are unacceptable.