The smiley was invented about fifteen years ago. Since then, the combination of a colon and a closing parenthesis has undergone significant changes and extensions: On every website and almost every program, a variety of animated and static images are used to indicate mood, denoted by different encodings. Skype is no exception.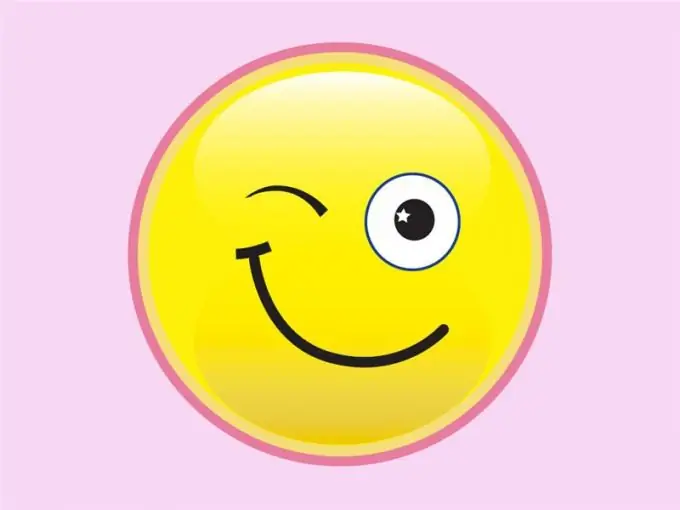 Instructions
Step 1
Run the program. Enter your username and password to enter the user's account. Emoticons are only available to authorized Skype users. At the same time, using emoticons in this program is absolutely free.
Step 2
Wait for the contact list to load. Select any of them by double-clicking the left mouse button. Wait for the negotiation window to open.
Step 3
Pay attention to the field for entering messages. Above the text box is a panel with three or more functions marked with words and symbols: smiling face, Send File menu, and Add-ons. You need the first function marked with a smiling face. Click on it.
Step 4
A menu opens with a complete list of free emoticons. Choose from the list of emoticons the one that suits the situation, for example, an ordinary smile. After clicking the mouse, it will instantly appear in the message input field in the form of an animated picture.
Step 5
Instead of a picture, you can use a code. It is displayed when you hover over the icon. The line with the name of the icon ("Dancing", "Angry", "Heart") and the code is at the bottom, at the level of the panel with the commands. You cannot copy it directly from this area. Memorize and type by hand. For convenience, remember that most codes use the names or the first letters of the names of the designated items, enclosed in double brackets. When entering the code in the field, the picture is not displayed. The emoticon will be fully formed only after sending and delivery to your interlocutor. The codes of the most popular emoticons (smile, sadness) do not differ from the generally accepted ones: a colon and a parenthesis (without a dash between them). Otherwise, look at the code first, then either use it or just click on the animated emoticon.