Booking hotels via the Internet has undeniable advantages - it is convenient, profitable and reliable. In addition, there is no need to overpay firms for intermediary services. Online reservations are available 24 hours a day, seven days a week and are not subject to any restrictions. The main thing is that you have access to the Internet and a credit card.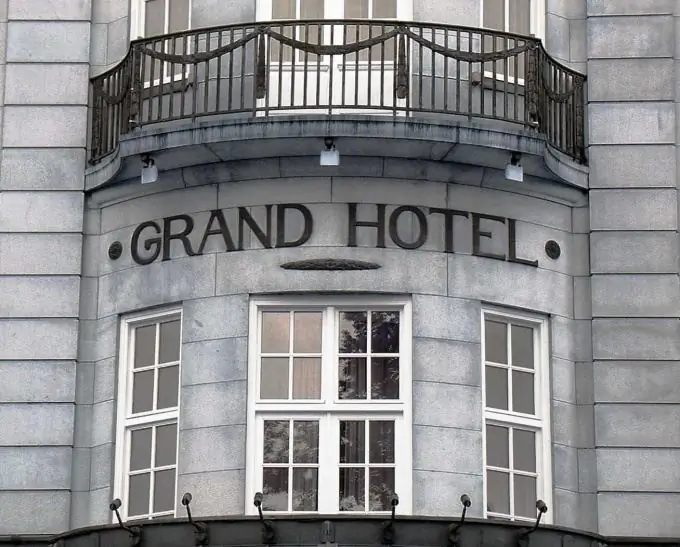 Instructions
Step 1
There are two options for online hotel booking: booking a hotel directly on the website of the hotel itself and booking a hotel on a specialized website. Almost all hotels provide the possibility of booking rooms via the Internet. To do this, you need to open the hotel website and fill in the appropriate fields. Having chosen the date of check-in at the hotel and the date of check-out from the hotel, you need to indicate the number of guests, the type of room and the type of food. After that, you need to fill in the data of tourists - name, surname, date of birth, etc. Next, you need to specify the type of bank card, its number, owner's name and card expiration date. At the end of the booking process, contact information is filled in and the fact of booking is confirmed. You will receive a booking code and a security code. In most cases, payment for accommodation is made immediately before leaving the hotel.
Step 2
It is very convenient to use specialized hotel booking systems. Having decided on the hotel, you need to go to the hotel booking site and fill in the proposed fields. One of the most popular and convenient sites is booking.com. Once on the main page, you need to indicate in the appropriate field the direction or place the full name of the hotel, the dates of arrival and departure, and also note whether children are traveling with you. The system will display all possible options for staying in this hotel for the specified dates. After that, you need to choose the appropriate option and complete the booking. Booking details and booking code will be sent to the email address.
Step 3
As a rule, prices on hotel booking sites are lower than on the sites of the hotels themselves. This is due to the fact that such specialized sites have a multimillion audience and thus receive significant discounts from hotels.
Step 4
Major hotel booking sites are equipped with the VeriSign system, which guarantees the security of transmission and the reliability of storage of personal data of tourists.
Step 5
If this is your first time booking a hotel online, please make sure your credit card is suitable for online payments.