Sometimes you want to provide your comment on a forum or blog with a picture suitable for the topic, but how to do this if the standard tools in the add comment window do not allow this?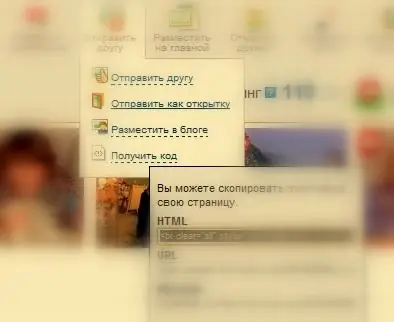 Instructions
Step 1
You probably did not even suspect that any of your publicly available photos from the social network "My World" or from an album on Yandex Photos can be easily added to a comment. To do this, in "My World" you need to click the "Send to a friend" button under the photo and click "Get the code". Then copy the code from the HTML field (it is used most often) and add it to the comment input field. In the case of a picture on Yandex Photos, you need to click under the photo on the link "Embed code on a website or blog", copy it and paste it into a comment.
Step 2
Well, if you do not have an account on these portals, then any of the available photo hosting services will come to the rescue - services that are designed to post your images on the Internet. For example, you can go to the site www.fastpic.ru, click on the "Select file" button and upload your photo. After downloading, you will have access to the code, by copying which you can add the picture to the comment.