In any ICQ client, the option to save the history of correspondence is enabled by default. In most applications, a single button press is enough to read dialogs. If you have forgotten your password and cannot start the ICQ client, the correspondence can be found in a file automatically saved by the program on your hard drive.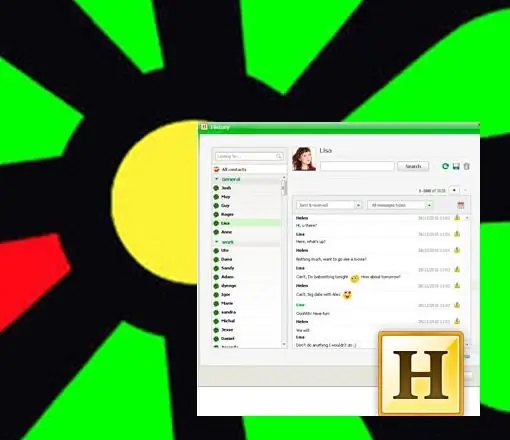 Instructions
Step 1
To view dialogs with a specific person from the contact list in the ICQ program, open the dialogue window with a person from the contact list, and then press the "H" (History) button in the menu. History is also available by the "History" command from the main menu in the main program window.
Step 2
In this client, all correspondence is stored in one file at C: Documents and Settings User name Application Data ICQ ICQ number. You can open this file using the ConvertHistory ISQ7 script. After placing this script in the folder with the file, run it, after which the application will convert the history to text format.
Step 3
By default, the QIP application stores the chat history on drive C at C: UsersUsernameAppDataRoamingQIPProfilesAccount nameHistory. The correspondence files are encrypted, but they can be read if you install the MchQHFView plugin for the Total Commander program. After installing the plugin, the file is opened for reading in Total Commander by pressing F3.
Step 4
To view the correspondence directly from QIP, press the "H" (History) button in the main client window and select the contact you need from the list. You can also view the correspondence by clicking on the same "H" button in the dialogue window with the desired contact.
Step 5
If you have not changed the folder for storing history in Mail.ru Agent, you can find the encrypted file at C: UsersUsernameAppDataRoamingMraBase. To find this path, you must enable the display of hidden files in the Windows Explorer window. You can open a file with a history using the Mail.ru History Reader.
Step 6
To read the story directly from the Mail.ru Agent program, open the dialog box and click the Archive button. Or select the Archive Messages command from the menu in the same dialog box.