If you have several computer devices in your house, for example, a computer + laptop, you can set up a wireless connection to the Internet. To do this, you need to acquire special equipment, the prices for which are rapidly falling every month.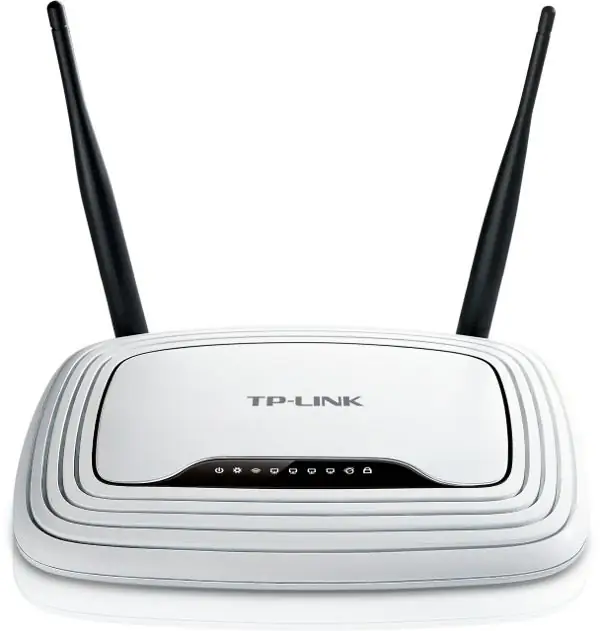 It is necessary
- TP-LINK TL-WR841ND router;
- a laptop with a working Wi-Fi module.
Instructions
Step 1
When using TP-LINK TL-WR841ND router, you can connect up to 4 computers to the network, as well as an unlimited number of devices with Wi-Fi interface. To connect a laptop to the Internet via a wireless connection, it is not at all necessary to have a computer at home; you just need to configure the router using a wired connection on the laptop.
Step 2
If you are a user of the Windows XP operating system, you must configure the connection using the "Local Area Connection - Properties" applet. Click the Start menu, select Connections, then Show All Connections.
Step 3
In the window that opens, right-click on the "Local Area Connection" icon and click the "Properties" button. Place the cursor on the item "Internet Protocol TCP / IP" and click the "Properties" button.
Step 4
In the window that opens, check the box "Use the following IP address" and fill in the following fields: IP address 192.168.0.1 (standard ip for this type of connection), the subnet mask is always set automatically after clicking on the empty fields of this value. Click OK twice to close the connection settings windows.
Step 5
For Windows Vista and Seven operating systems, you need to do the same, but the name of the applet has a different name - "Network Control Center".
Step 6
After completing these steps, connect the router according to the diagram indicated in the instructions for use. Do not forget that you need to install special software (small CD-ROM included). You can also download the firmware from the official website and install it. After restarting your laptop and router, you will have access to wireless Internet access.
Step 7
If the signal still does not appear, try setting up an additional PPPoE connection, a sample of which is also indicated in the instructions.