HTML templates are used to send one message with the same text to multiple recipients at once. The complexity of creating a template lies in the fact that the letter must be displayed equally correctly in all browsers that recipients can use.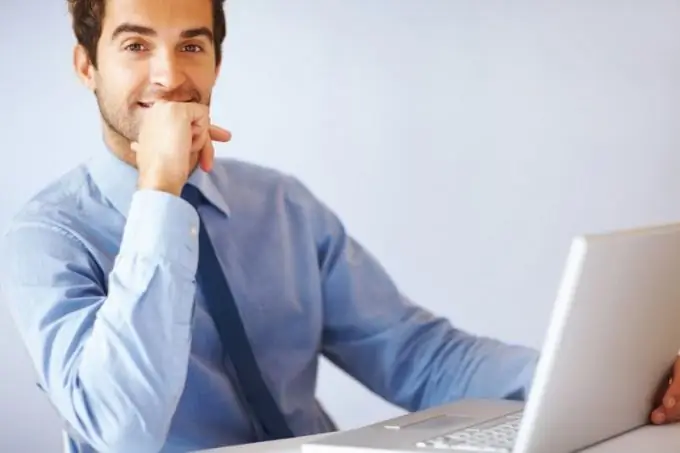 Instructions
Step 1
The HTML template must have the markup of a regular page, rendered in the given markup language. Please note that the size of the downloaded elements should be minimal in order to enable the mail server to process the information and display it as accurately as possible on the user's screen.
Step 2
The person who opens the email may have a slow internet connection or view the email from a mobile device, making it difficult to read the message. Make a template as small as possible that is lightweight and fast loading.
Step 3
To create a template, right-click on the desktop or in the folder where you want to save the file. Select menu "New" - "Text Document". Give a name to the document you are creating, and after the period in the name, enter.html.
Step 4
Right-click on the letter you are creating and select "Open with" - "Notepad". An editor window will appear in front of you, where you will need to integrate the letter code.
Step 5
Start writing HTML with standard tags:
Title text
Step 6
Start entering the text you want to insert into the template. Set formatting elements. Use paragraph tags, elements for setting the color and type of text. Be aware of the italic, underline, and hyphenation tags
… Make the text as readable as possible. If you want to integrate an image into the template, do not use large wide-format photo files, but try to specify the lightest pictures possible.
Step 7
After writing the code, close the tag and save the changes using File - Save. Open the resulting document in programs that you use to browse the Internet. Try viewing the template in different browsers such as Google Chrome and Mozilla Firefox. Check that all elements are displayed the way you want. Please edit the code if there are any formatting issues.
Step 8
Template creation is complete. Go to your mail program or to the page of the e-mail service you are using. Paste the received code in the section of creating a message and enter the required recipients. After you have finished specifying the required sending options, click "Send" and wait for the notification of the successful sending of the message.