Often, when creating a website, webmasters are faced with the problem of installing a search module on their resource. Therefore, for a novice site builder, it will not be superfluous to learn the algorithms for integrating such modules into their own web projects.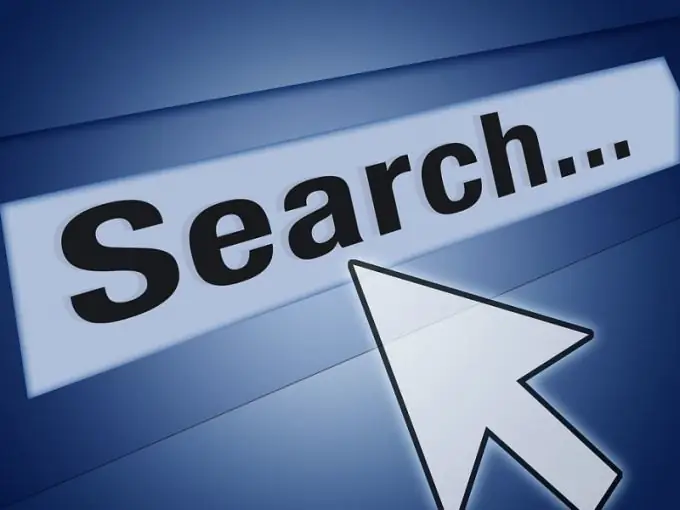 Instructions
Step 1
To get started, sign up for Google Adsense. Log into your Adsense account, click the "Adsense Setup" tab.
Click on the "Adsense for Search" option. For convenience, select the "One-page wizard" function. In the first paragraph, be sure to select "Only my selected sites." Enter your domain in the next field "Selected sites".
Step 2
In order for the search results to be displayed correctly, enter the keywords for the site. Select the desired language (preferably Russian) and encoding. Then select the country (you need it for the Google domain, the parameter affects the delivery of results). Leave the "Client Channel" unchanged. It is advisable to leave the checkbox opposite the Safe Search option.
Step 3
Next, select the window parameters. Everything is intuitive, having dealt with the buttons, you can set the desired look of the search window. The length of the text field is individual for each site, experiment with the values. Set the style for displaying the results. "Open search results in the same window" is the most convenient option, select it, as the user will not be comfortable reading the results in a new window.
Step 4
There is also an option "Open search results on my site", this item is interesting because the user will receive the result directly on your site. Go to your site administration and create a page like https:// your site.ru / search, and after saving, go to your Adsense settings. In the specified field of this item, enter the address of the newly created page.
Step 5
Next, set up the box for choosing the width of the results display. Not all sites can use this item, since the width cannot be set less than 795p. Set the colors of the elements. Agree to the terms and name your search engine. Get the source code and modify it according to your requirements.