The fashion for natural cosmetics in Russia has arisen not so long ago. Among the many online stores, the iHerb website stands out. On its pages you can find not only organic cosmetics, hygiene products, but also natural vitamins, vegan food and much more.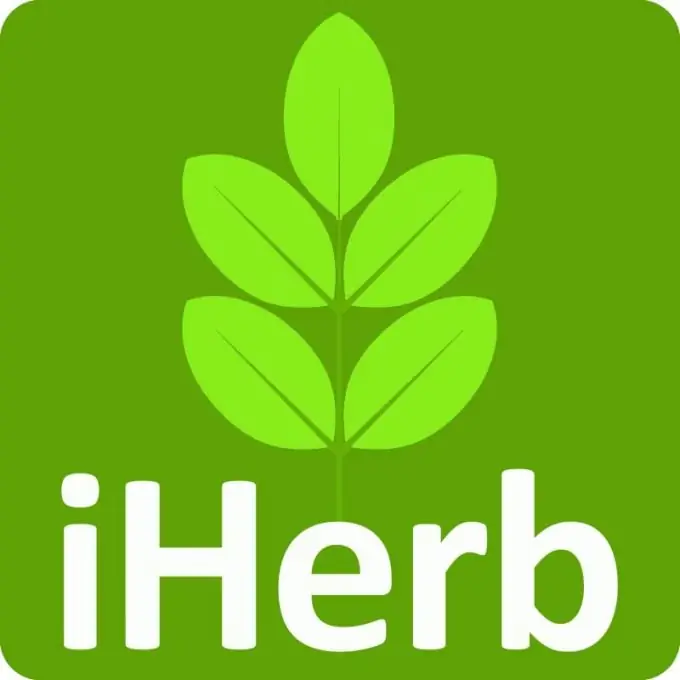 Necessary
- access to the Internet;
- personal email for registration;
- a bank card with the ability to pay online.
Instructions
Step 1
If you are looking for a quality, natural product, but cannot find it in Russian stores, you should take a look at iHerb. The assortment is huge there. Hygiene products, cosmetics, perfumes, vitamins, food, dietary products, medical health literature - you will find almost everything on the site.
Step 2
Among hygiene products, shampoos and gels without SLS (Sodium Laureth Sulfate) stand out, which negatively affects the skin, irritating and drying it, however, due to its low cost, it is actively used in Russian and foreign cosmetics. You should also pay attention to natural mineral salt deodorants.
Step 3
If you are looking for natural vitamins and minerals, check out the Supplements section. It contains many types of both individual vitamins and balanced complexes without harmful preservatives. You can choose from a large number of brands. You will also find food products on the site: nuts, spices, muesli bars, "super food" (natural products containing all the useful substances, for example, bee polka, chlorella, spirulina).
Step 4
The Healthy Home section contains laundry detergents, dishwashing detergents and cleaning products without harmful chemicals. They are great for childcare and allergy sufferers. The site contains products for animals - natural food, vitamin supplements, shampoos. In the section for children there are a lot of care products: oils, creams, foams, shampoos, diapers and more. There is a section for athletes offering electrolytes, creatine, protein, muscle-building drinks.
Step 5
To place an order on the website, you must first register with a valid email address. In your account, you must add your home address and bank card details with which you will pay for purchases.
Step 6
The maximum purchase weight is 2 kilograms. Always keep this in mind, as a package of greater weight will not be sent to you. Delivery is paid separately. There is a fixed price of $ 6 for an order less than $ 40 and $ 4 if ordered for an amount of $ 40 or more.
Step 7
When registering with a gift code, you can get a $ 5 discount on your first purchase. You can find such a code on the websites of users who are already registered on iHerb. This is a numerical-letter combination in English. Please note that the discount is valid only once, check the selected products before placing your order.
Step 8
You can choose one free sample for the items you order, for example, natural lip balm, dental floss, instant drinks, brochures. They also need to be added to the shopping cart before ordering.