The eBay auction is gaining popularity, "mastering" in addition to the States, many European countries, including Ukraine and Russia. If you often buy items through eBay, sooner or later you should be faced with the issue of canceling the bid on the item. By accidentally making a mistake with your bet, you can spend more money than you need to. After all, no one is immune from mistakes.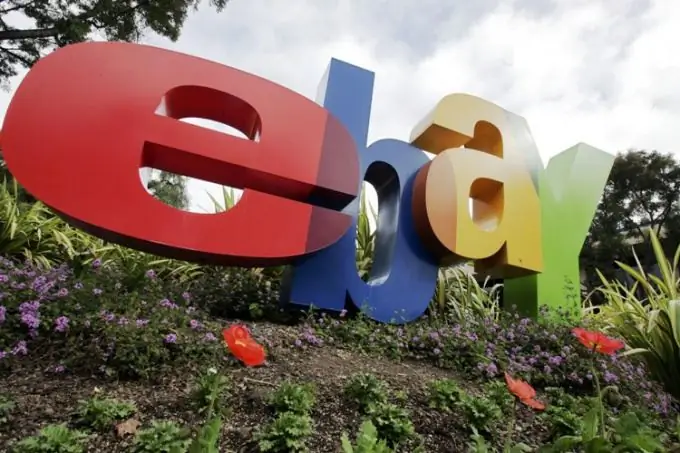 Instructions
Step 1
You can refuse a bet, but if there is a good reason. To do this, you must first check that your reason meets the following conditions: - Incorrect entry of the amount due to a punctuation error. You could have made a mistake and bet $ 69.9 instead of $ 6.99. In this case, you will need to enter the correct amount immediately after canceling the wrong bet. Please note that if you want to change your bet from, say, $ 69.9 to $ 5.88, you will fail. This no longer applies to the case of a punctuation error; - The description of the item on which you have placed a bid has changed significantly since the entry into force of your last bid. The seller could, for example, add some details about the condition of the goods.
Step 2
The second thing to do is to clarify the end date of the auction: - There are 12 or more hours left until the end of the auction: you can cancel your bid, and all your bids on the goods will be automatically canceled; - Less than 12 hours left until the end of the auction: you can only cancel your maximum bid; - If you made a bid 12 or less hours before the end of the auction, you have no right to withdraw it.
Step 3
Fill out a special purchase denial form or Bid Retraction Form. You can revoke the Best Offer by using the Best Offer Cancellation Form or the Best Offer Cancellation Form.
Step 4
In the event that a bid is withdrawn due to non-compliance with the time limit and cancellation conditions, please try sending a request to the seller. He may allow you to opt out of the bet.
Step 5
If the item is listed in a category called the Non-Binding Bid Policy, or the sale of an item is prohibited by eBay's user agreement or applicable law, you may opt out of your bid. And remember - any bid obliges you to pay for the goods if you win the bidding (unless with the exception of the conditions above).