Thanks to the internet, people can communicate in a variety of ways. Currently, the Skype application is gaining special popularity, with the help of which you can not only carry out correspondence, but also make video calls. All you need to do is install a webcam.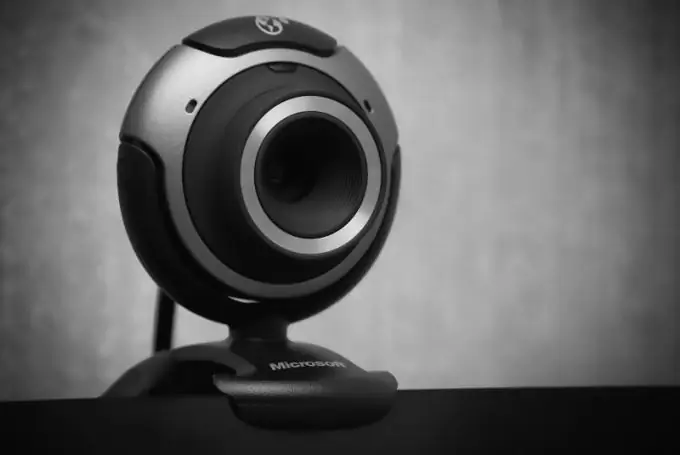 Instructions
Step 1
Check the package contents for your webcam model. It must be accompanied by a special software disc. It also contains the drivers required for the webcam to work. Connect your device and install drivers and software to control the connected camera, restart your computer.
Step 2
Download drivers and software for the device from the manufacturer's website if you know your webcam model. This must be done if it was purchased a long time ago, and there is no corresponding application with drivers for the current operating system in the kit. Even if you are not sure of the exact name of the device, it will not be difficult to find out. It is enough to connect the camera to the computer, and after that the automatic detection of the connected devices will start. The system will connect to the Internet to check the available device information and search for the latest updates and drivers for it. In most cases, the name of the webcam will appear on the taskbar.
Step 3
Pay attention to your system desktop and start menu. After installing the drivers and the program, the program icon should appear there. Right-click on it and select the "Start" item in the context menu (or "Enable", "Start" depending on the version of the application and the system). Wait for the program to open - you will see a small rectangle with a picture displayed by your webcam.
Step 4
Go to the "Video Settings" section of the menu as soon as you launch the webcam application. Make sure there are no color issues with the camera. In the device parameters, set the most suitable values for the contrast and brightness of the image. Take some pictures with the camera to test its functionality.