Today, making money on the Internet is a popular means of earning both basic and additional income. Depending on your specialization, you can independently find customers through online resources for freelancers. If you wish, you can also choose a suitable employer for formal employment.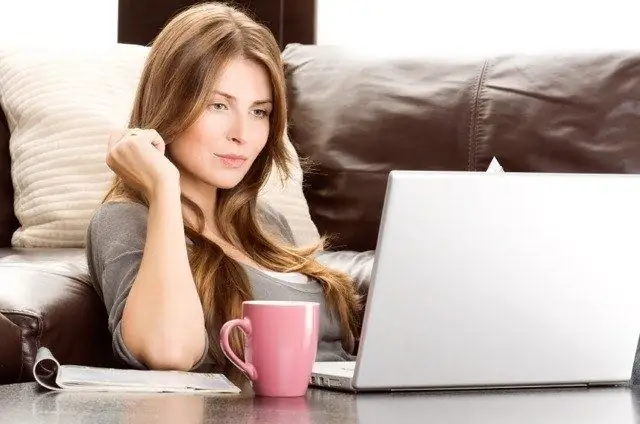 Instructions
Step 1
You can get serious earnings on the Internet if you have any specialty or skills. For example, a designer or programmer can count on good remote work. These specialties do not require the direct presence of an employee in the office, so the work can be done from home via the Internet.
Step 2
Visit the job site. Find jobs that suit your needs and contact the employer offering the position. With a successful interview, you can guarantee yourself paid telecommuting.
Step 3
You can also try to independently search for customers on the Internet and perform one-time work for individual entrepreneurs or entire companies. There are several Russian (fl.ru, freelancer.ru) and foreign companies (freelancer.com, freelance.com) for job search.
Step 4
It is worth noting that foreign customers are focused on finding a talented executor of orders and can resort to the services of an employee, for example, from Russia. Freelance wages in some countries are on average higher than in Russia. You can use the search for foreign customers if you speak at least English at a sufficient level.
Step 5
After choosing a place to search for orders, create your own profile. Submit your photo, examples of completed work for the portfolio, and then completely fill out the information sections offered on the resource.
Step 6
Search for a customer using the appropriate categories on the selected site. Having found a potential customer, click on the button that will send him a notification that you are interested in doing this work. If the customer chooses you, you will receive a personal message or a call from him.
Step 7
Explore the profiles of other freelancers on the site of your choice. Pay attention to the most rated and popular users. The organization of their portfolio should be carefully examined. Try to create the most complete and attention-grabbing account, since today there are a large number of people who want to make money on the Internet. It is important that your profile stands out from the rest. Show all skills and describe in detail the skills available.