A personal media server allows you to stream movies and music over a personal network in your own home or office. Setting up a personal media center is inexpensive and straightforward if the instructions are followed carefully.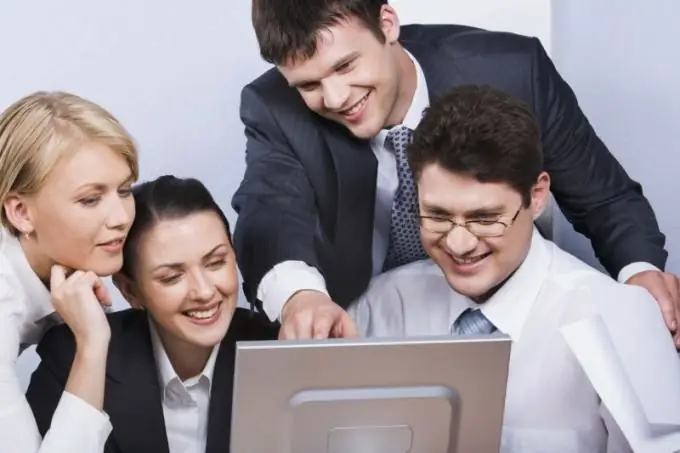 Necessary
- computer;
- hard drive from 500 GB to 2 TB;
- Ethernet port;
- LAN card.
Instructions
Step 1
Prepare a computer to be used as a media server. It must have a minimum of 1 GHz processor, 1 GB of RAM, a network card, an Ethernet port, and a 500 GB or more hard drive. In addition, you may need an external or additional internal hard drive to back up your data.
Step 2
Install a suitable operating system. It can be both Windows and Linux. For those unfamiliar with Linux, Windows is the best option. In addition, Windows 7 and Vista have special Media Center versions designed specifically for creating a multimedia center. You can buy them at any electronics and software store.
Step 3
Connect your computer to the TV using an S-Video or RCA cable. Connect your keyboard and mouse. Turn on the computer and check that the monitor picture is displayed on the TV.
Step 4
Use a network cable from the modem to establish communication with the media server. You can use a wireless card, but the download and data transfer speed will be much slower than with a contact connection. Create a new network connection on your computer.
Step 5
Install the software. It can include programs for CD and DVD playback devices, DVR recorders, video and audio players. There are hundreds of different applications available for free download or online purchase.
Step 6
Save the necessary multimedia data to your hard drive. This will help you empty the shelves of old CDs and DVDs, and prevent the loss of information from them due to dry air and dust in the room.
Step 7
Establish a connection to computers on your home or office network. Check your baud rate and try sharing media with other users. Your computer is now the media storage server. You will also be able to play co-op games using your home network.