The popular social network "Vkontakte" is constantly evolving, providing users with new opportunities for communication and information exchange. One of them is the creation of a chat in which several people can communicate at the same time.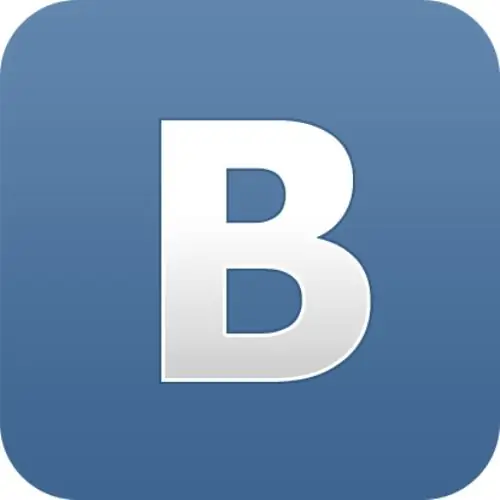 Instructions
Step 1
The first way to create and join a chat is the simplest: comments under the messages of one of the users. Create a separate topic in the group or write a message on someone's wall. Use mentions to invite your friends to the discussion. To do this, in the message input field, type the symbol "*" or "@" in the English layout. After that, write the name of a friend or the whole community, and a link to the specified page will automatically appear in your message. You can invite to the conversation a user who is not your friend, if after the special character "*" or "@" write the short address of his page.
Step 2
If you want to join an active chat, just write your comment, and everyone participating in the conversation will see it in the news feed. There is only one condition for such a chat: this is the privacy settings of the user on whose page you are conducting a general conversation. He must allow commenting on each of the chatting messages. You can make the chat private if you close the topic or photo under which the conversation is taking place from prying eyes.
Step 3
You can enter the chat of private messages only at the invitation of the user who opened the general conversation. To create a chat in messages, open the "My messages" section and click on the "Write a message" button, which is located in the upper right corner of the open window. To do this, you need to use just quick messages in dialogs.
Step 4
In the Recipient field, enter the names of the friends you want to chat with. In this case, the system will "guess" by the first letters and offer you users. Click with the mouse on the required names. You can select the names of your friends by opening their list using the Down arrow in the Recipient line. This is especially useful if the friends you invite to chat are at the top of your friend feed. Select the required number of users one by one. "Extra" interlocutors can be removed from the chat by clicking on the cross in the upper right corner of their name.
Step 5
After you have selected all the invitees to the chat, start the conversation in the "Message" field. Enter the text into it and click on the "Submit" button. Your message will be received by all the users you specified and will be able to reply to you in the field of the same dialogue. In this case, the distribution of messages will be sent to each user specified in the "Recipients". In the same column, you can add or remove chat participants.